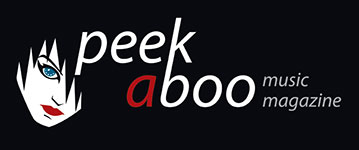 like this news item
---
---
On time for the release of Depeche Mode's 13th album "Delta Machine" in March 2013, Collapse Under The Empire shows their respect and covers the instrumental track "Stjarna", probably known only to fans, from the B-side of the single "Little 15". Collapse Under The Empire regards Depeche Mode as one of the most influential bands on their music, and present the atmospheric track in a new light.

The single including the B-side will be available in all online stores on 22th March.2013. Anyone who leaves their e-mail address can download the track "Stjarna" for free on the band's website or via the widget till the official release date. The track "'Stjarna" can also be heard on the 6-track EP "The Silent Cry", to be released on 2013-04-19. The EP can already pre-ordered on the band's website.

Collapse Under The Empire thus shorten the wait time for the long-awaited second part of the concept work, "Sacrifice & Isolation", which will appear in October 2013.

Click here for the free single download.
EP PRE-ORDER: www.collapseundertheempire.com/shop/pre-order/