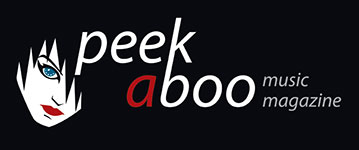 like this news item
---
---
The first song from "_ever Alive - a tribute to Snowy Red" has just been released. This first song, "Nowhere", originally from Snowy Red's LP "The Right To Die" (1982), is covered by Marburg, a minimal wave/industrial band from Łódź, in Poland. It comes with a video of Łódź featuring "daily post industrial decay".

MARBURG - "Nikąd (Nowhere)" excerpt from "_ever Alive - a tribute to Snowy Red" // Weyrd Son Records 2013 from Weyrd Son on Vimeo.
This first excerpt sounds very exciting! We can't wait for the complete album, due in May, which will feature covers by great alternative bands from all over the world: Animal Bodies, Bestial Mouths, Deathday, Led Er Est, etc. Note that the song "Torpedo Good Luck", will be covered by Safyee, aka Alice Thiel, Micky Mike's daughter and that the album will be released by Weyrd Son Records (Brussels, Belgium), the record company created by Micky Mike's son, Michael Thiel. A great tribute coming from the artist's own family!
Here's the tracklist of the tribute album (due in March 2013):
ANIMAL BODIES - Lies in Your Eyes
BESTIAL MOUTHS - Never Alive
BRIGHT FUTURE - Breakdown
DEATHDAY - Don't Loose Control
LED ER EST - A Picture
MARBURG - Nowhere
MEDDICINE - The Long Run
MIRROR MIRROR - Nowhere
MUSHY - Baby Tonight
NEWCLEAR WAVES - Blood Blood Blood
NOVE MURA - Breakdown
REVELATOR - Euroshima (Wardance)
SAFYEE - Torpedo Good Luck
SCORPION VIOLENTE - Euroshima (Wardance)
STRANGE POWERS - Sinkin' Down
//TENSE// - Deep Desire
VIOLET TREMORS - It's So Good
Cover photography by Betsy Vanlangen, from New Jersey.
For those who live on another planet: Snowy Red is the Belgian new wave legend Micky Mike (real name: Marcel Thiel). Between 1981 and 1989, Snowy Red released 4 albums and 6 EP's/singles. His major hit is "Euroshima (Wardance), a classic that appears on the playlists of many DJ's, including mine. He also had a new-beat hit: "Breakdown" in 1989. Micky Mike died aged 52 in 2009 but is remembered as one of the spearheads of electronic music.