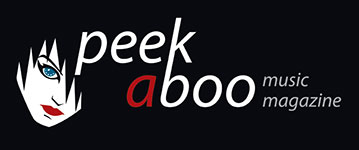 like this news item
---
---
Diorama announce the release of the new and so far 8th album of DIORAMA "even the DEVIL doesn't care" on January 25, 2013.
The album has a total running time of over 68 minutes and contains the following songs:
01 maison du tigre
02 hope
03 the scale
04 my favorite song
05 the expatriate
06 summit
07 weiß und anthrazit
08 when we meet again in hell
09 the long way home from the party
10 hellogoodbye
11 my justice for all
12 over
The CD is equipped with a 20-page booklet containing highly elaborate paintings by Katharina Schellenberger;
The album is released on Accession Records.
DIOARAMA are looking forward to play the new songs (along with the old ones) on their upcoming Germany tour.
These are the tour dates confirmed so far:
01.03.2013 D Braunschweig Meier Music Hall
02.03.2013 D Leipzig Anker
03.03.2013 D Münster Sputnikhalle
04.03.2013 D Erfurt Club Centrum
05.03.2013 D Hamburg Knust
06.03.2013 D Köln Die Werkstatt
07.03.2013 D Frankfurt Das Bett
08.03.2013 D Bochum Matrix
09.03.2013 D Reutlingen Kulturzentrum FranzK (special guest: Felix Marc!)
The tour will be joined by SLAVE REPUBLIC who will be presenting to the public their brand new album "Quest for love", release date February 15th, 2013.
After the release of their debut "Electric One" in March 2010, a tour with DE/Vision, shows with diorama, Assemblage 23, SONO and a number of festival appearances (for instance at the Moscow Synthetic Snow Festival and at the Wave Gothic Treffen in Leipzig), the alternative synth pop heroes finally present a spectacular follow-up. The second album sounds darker, more resonant and mature than their debut. Co-operations were pursued with more determination, and together with producer Daniel Myer (haujobb, Architect, DSTR), the songs were lined out with great care for detail and perfection.