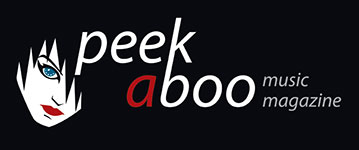 like this news item
---
---
Simi Nah, the French electro queen who now lives in Ostend, Belgium, is releasing a new mix of her track "Dressing Room", originally from her latest album "5" (SonicAngel - 2012). This new mix, called "The Naked Mix", was realized by Simi and her partner in crime Skuzzy and comes with a brand new (kinky) video, directed & filmed by Why2K Productions & Alice Thiel Photography. The new mix is harder, harsher than the original song and the sound is simply huge.

Because it's her first independent digital release, Simi Nah has decided to give a free download for this track. In exchange, fans can donate 1€ or more to an organisation against animal maltreatment (Gaia).

The song is available on http://www.reverbnation.com/siminah
The video can be seen here or below.

Simi Nah is currently working on her next EP: it will include covers recorded with very special guests. We are curious to discover that!... Let's play a game... Which guests are you thinking about? My guess would be Vive La Fête and why not, Wayne Hussey?