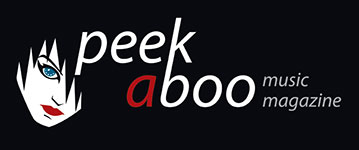 like this news item
---
---
Formed in december 1981 as a two piece consisting of Alan Rider & Phil Clarke, by early 1984 they had released two high quality cassette albums, and featured in numerous cassette compilations and fanzines worlwide.

October 1984, saw the first vinyl statement by Stress the track 'The Prayer Clock' on the 'Life At The Top' compilation LP. More compilation LP appearances followed, 'Compulsory Overtime' (USA), and 'A Touch Of Class' (UK) to name but two. June/July 1985 saw the release of the first and only LP by 'Stress', a 6 track mini album entitled 'The Big Wheel' on Alan Rider's 'Adventures In Reality Recordings' label (ARR 014).

In their music, Stress combine electronic rythms, sequences, keyboards with bass guitar, vocals, percussion, cut - up tapes, and a variety of acoustic instruments to provide a sound that fuses commercial & experimental elements with a pointed lyrical edge.

Now 27 years later we offer you reissue of this cult with many bonus tracks from the era.