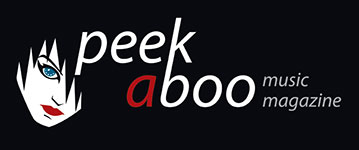 like this news item
---
---
Sweden's rocking electro behemoth Agent Side Grinder burst onto the scene in 2008 with their eponymous debut album. The music was an uncompromising, never-heard blend of industrial, post-punk, old style EBM and electro topped with the apocalyptic crooning of singer Kristoffer Grip.
On their second album "Irish Recording Tape", the band developed their musical style further. The songs were maybe more accessible, but the typical elements were intact: drilling industrial sounds, hypnotic synth sequences, feverish vocals and post-punk influenced bass lines. To quote Vice Magazine Germany: "...one of the few bands, which is actually in a position to deal with the legacy of Joy Division". The interest in the band resulted in three European tours and an invitation to support genre forefathers Suicide.
In recent years, Agent Side Grinder has moved towards a bigger and more textured sound. This is evident on their latest work "Hardware". On this record, ASG once again steps into their musical time-machine, has a rendezvous with old masters such as Kraftwerk, Einsturzende Neubaten and Depeche Mode and invite them all on a reckless, rhythmic journey into a bleak future.
This weekend, on Sunday January 13th, they will perform @ Poppodium 013, Tilburg, NL.