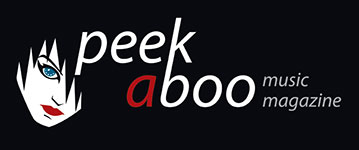 like this news item
---
---
The Belgian Journalist/Music-Promoter Annik Honoré, who was the paramour of Joy Division singer Ian Curtis, has died at the age of 56 this Thursday, July 3, following a serious illness. This has been confirmed via close family.
Honoré was born in Belgium on 12 October 1957. As a teenager she became interested in rock music, attending various concerts in London as well as other locations. She moved to London in 1979, taking a job as a secretary at the Belgian Embassy.
In late 1979, Honoré and journalist Michel Duval began promoting musical performances at the Plan K venue in Brussels. Joy Division, and two other groups performed on the club's opening night on 16 October. A few months later, in 1980, Honoré and Duval founded Factory Benelux as a Continental offshoot of Factory Records as well as Les Disques du Crépuscule, an independent Belgian music label.
According to Honoré in a 2010 interview, her relationship with Ian Curtis before his death in 1980 was entirely platonic. Curtis' widow, Deborah Curtis has characterised the relationship as an "affair", which she claims began in August 1979.
Honoré left the music business in the mid-1980s and afterwards worked for the EU in Brussels.