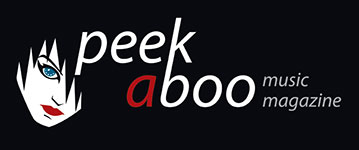 like this news item
---
---
BHAMBHAMHARA is the name of a brand-new project of Jan Bicker and Axel Ermes. Both sound tinkerers became acquainted in 2012 during a silence retreat, both in search of new experiences off the dulling propaganda of mass media.

They quickly decided to produce together intelligent and straight electronic dance music. While Jan was already working on pure electronics as a co-founder of the German cult formation ABSCESS, Axel stayed long time as a bass player in the dark post punk and gothic scene (CANCER BARRACK & GIRLS UNDER GLASS). He also operated in his studio as a composer for WOLFSHEIM where he could work on his predilection for melancholy melodies and cultivated Synthiepop.

When he worked behind the mixing desk for bands like [:SITD::], COMBICHRIST, PROJECT PITCHFORK, FRONTLINE ASSEMBLY and many others he also fell in love with danceable hard electronics. In Frank D'Angelo they both found a motivated partner for the label work. Now after two single releases that successfully stayed a while in the German Alternative Charts (DAC) (KREISLAUF & NUR FÜR EUCH) the debut album PROGRESSIVE BODY MUSIC will be released. Musically the album offers just exactly this: progressive body music, a mix suited for club from EBM, Electro, Synth Pop and Dance. Fresh tunes for the clubs, cynical lyrics for the head.

PROGRESSIVE BODY MUSIC is a round and diverse debut album which contains on almost 70 minutes clubby, danceable masterpieces and intelligent electro-hymns.
"Progressive Body Music" will be released on October 31st, just in time for the start of the live tour together with their labelmates of [:SITD:] on November 1st in Berlin.