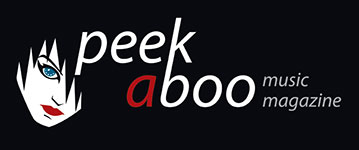 like this news item
---
---
Limited edition, 200 Copies!

Deluxe CD in ecoWallet with 8-page lyric poster • $14
Stream a few tracks & digital download at Projekt's Bandcamp page • $10

Ethereal, hypnotic, dizzying, gripping, lush, oceanic, driving, cinematic, haunting… these are good words to describe A Waking Ghost Inside, the debut release from San Francisco-based Mercury's Antennae. Comprised of vocalist Dru Allen (This Ascension, Mirabilis) and multi-instrumentalist Erick R. Scheid (Translucia), the band's sound is distinctly reminiscent of '90s-era Projekt acts. Ranging from the heavy moodiness and guitar drone of Lycia to the unadorned acoustic beauty of Love Spirals Downwards to the passionate rock of This Ascension, the duo also draws on ambient and tribal influences, contemporary electronica, the sweet melodic pop of 4AD, and the blissful guitar noise of bands like Curve.

Guitarist/instrumentalist Scheid co-founded the band Translucia in 1994. After appearing on the Cocteau Twins tribute Half Gifts on the now defunct Dewdrops label, Translucia were signed to Toronto's Plan 11 label, which released two albums. Allen has studied and performed rock, heavenly voices, classical and world music for over 25 years. Best known for fronting the darkwave act This Ascension she is also one-half of the neo-classical, heavenly voices band Mirabilis.

Read full text at the Projekt site.
Fans of darkwave, heavenly voices and spacious atmospheres will find themselves at home within these 77 minutes: it's an alchemy of harmonic, swirling guitars, lush, glimmering instrumentation, and Dru's dream-felt and sirenic vocals. A Waking Ghost Inside is released to coincide with Mercury's Antennae's first ever West Coast tour.