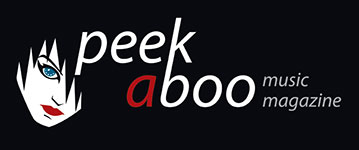 like this news item
---
---
Here is what you can expect from Desire Records this month:
Monoton - Monotonprodukt02 (Reissue) - 09/29/2014
First ever vinyl reissue of Monoton's first album. Way ahead of it's time,
this album released in 1980 nearly invented electronica, and influenced
the mutations of electronic music in the 80's and after. Monoton was recently
invited to play at the Berlin Atonal.
Statiqbloom / Zex Model - Split LP - 09/29/2014
A split album from two of the wildest EBM acts around.
Statiqbloom combines hard dance beats and haunting electronics with disorienting vocals
to create a pulsing raw vision of music for today. On the other side, Zex Model is how Benestrophe
and early Mentallo And The Fixer could probably sound like that if they started out in mid 2010's
and were recording in the middle of nowhere in Russia.
Blush Response - Desire Machines - 10/06/2014
Blush cut his teeth doing programming work for artists such as Fear Factory, Rhys Fulber, Cristian Castro,
and as a touring member of Joey Jordison (Slipknot)'s alternative rock project Scar the Martyr.
His music is characterized by a modular synth heavy approach to sound design, combining rough,
glitch-heavy beats with thick, distorted synths to create a sound that blurs the lines between electronic genres.
Babel 17 - Celeano Fragments (Reissue) - 10/13/2014
Hard-edged French coldwave act Babel 17 released their first album, Celeano Fragments, in 1990. It is now reissued on vinyl for the first time. For fans of Clan Of Xymox, The Danse Society, New Order, Trisomie 21, Asylum Party…
Minuit Machine - Live & Destroy - 10/13/2014
Minuit Machine, a synth wave band based in Paris, is the association of Hélène de Thoury's electronic melodies and Amandine Stioui's vocals. The sound of the French duo, based on powerful electronic drums and the accumulation of dark synth lines, is a mix between all their inspirations that range from minimal wave to electronic rock.
Coïtus Int. - Sex For The Wealthy (Reissue) - 10/27/2014
Coitus Int hailed from Utrecht, the Netherlands. The band started out as a typical schoolboys punkrock-band
in the late 70's and quickly turned into a more radical post-punk band, influenced by Joy Division,
Southern Death Cult, Gang Of Four or Pere Ubu.
''Sex For The Wealthy'' is now reissued for the first time on vinyl 30 years after its original release.