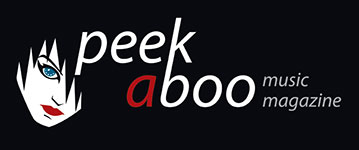 like this news item
---
---
BodyBeats Productions present:
"They Must Be Belgians!"
PARADE GROUND + METROLAND
+ Electro/Wave/minimal/EBM/Industrial Party with DJ BORG
PARADE GROUND
Is a Belgian Cold-wave/Electro/EBM pioneer band, formed by the two brothers, Jean-Marc Pauly and Pierre Pauly in 1981. Their first single 'Moan on the sly', was released in 1983 and meanwhile their style evolved from an icy and radical cold wave to more danceable sound with stressed rhythmics and exclusively synthetic melodies. They regularly collaborated with members of Belgian band Front 242, have worked with English producer Colin Newman from Wire and have written and composed on two Front 242 albums in 1994. They often toured in various countries from Europe and have been an inspiration to many bands. Recently, Infacted Records released the career summarizing compilation album 'Strange World'(2014). Throughout the years the band has acquired a solid live reputation (the choreography of chaos) which are sustained by Dadaist-like visuals.
METROLAND
After the successful release of their debut album 'Mind The Gap'(2012) our own Belgian Kraftwerk devotees of METROLAND will be present to promote their brand new release 'Thalys'. Emerged from the love for vintage keys and taking a direction which is directly inspired by the likes of British Mute Records act Komputer and German pioneers Kraftwerk, Metroland will ride you through an electronic landscape, layered with authentic warm sequences and robotic vocals, accompanied by analogue drum machines.
From joyful melodic beauties like 'Enjoying the view' or 'Travelling' over the more dark and sinister 'Mind the gap' to the pumping 'Elektro Discow' of 'Moscow Main' or the driving 'It's More Fun To Commute', both artists Passenger A and Passenger S will keep you hooked for every possible bleep with this set of the most fine and pure electronics.
20:00 Doors
20:30 METROLAND
22:00 PARADE GROUND
23:00 Electro/Wave/Minimal/Industrial party with DJ Borg
Tickets: €10 (Pre-sale) / €15 (doors)