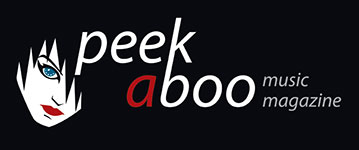 like this news item
---
---
Paradoxx were a dark-electro, synth-pop act active in the early 2000s. With two studio albums,
a remix album and the Decade best-of, these Australians were fronted by strikingly sultry vocalist
Lissa Dix. The music was by keyboardist/guitarist Ralph E Dix. Their kinky-cyber-punk image belies
their extremely addictive and hook-filled club-friendly sound.
Tracks like "Radium Lover," "Rocketship," & "Submission" will appeal to fans of industrial-rockers Android Lust just as much as fans of the Euro-flavored dance-pop of Apoptygma Berzerk and early Pet Shop Boys with hints of the female vocal stylings of Client and Marsheaux. Available on Projekt: Archive for the first time in years, the full Paradoxx catalog gives listeners a new chance to discover their passionately catchy, electro synth-pop sound.
Available through the Bandcamp or iTunes-page of Projekt Records!!