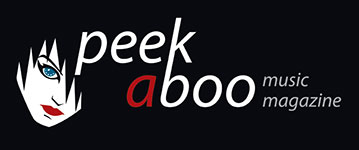 like this news item
---
---
They're back!
Here's the official main trailer for Teenage Mutant Ninja Turtles by producer Michael Bay starring Megan Fox and Will Arnett. Coming to Cinemas October 17.
Cast: Megan Fox, Will Arnett, William Fichtner, K. Todd Freeman, Danny Woodburn, Noel Fisher, Jeremy Howard, Pete Ploszek, Alan Ritchson and Minae Noji.
It looks silly, but gorgeous, not?
DUTCH VERSION:
Zet de pizza's maar alvast klaar, want je favoriete helden zijn terug! Vanaf 15 oktober spatten de Ninja Turtles van het bioscoopscherm. Bekijk hier de explosieve nieuwe trailer!
De stad heeft helden nodig.Er heerst enkel nog duisternis boven New York City wanneer Shredder en zijn beruchte Foot Clan een ijzeren greep hebben op alles, van politie tot politici.
De toekomst ziet er grimmig uit, tot vier broers, verschoppelingen, uit de riolen opstijgen en hun lot als Ninja Turtles ontdekken.
De Turtles moeten samenwerken met onverschrokken verslaggeefster April O'Neil (Megan Fox) en haar cameraman en grapjas Vern Fenwick (Will Arnett).
Samen ontrafelen ze Shredder's duivelse plan en redden ze de stad.
Cast: Megan Fox, Will Arnett, William Fichtner, K. Todd Freeman, Danny Woodburn, Noel Fisher, Jeremy Howard, Pete Ploszek, Alan Ritchson en Minae Noji