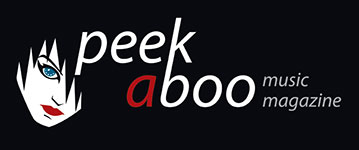 like this news item
---
---
Röyksopp will release their fifth and final album 'The Inevitable End' on 24th November 2014, through their own Dog Triumph via Wall Of Sound and Cooking Vinyl.
'The Inevitable End', is electronic music overlords Röyksopp's most personal album to date and the second album release in the space of 6 months, following the critically acclaimed mini album and sell out tour 'Do It Again' with fellow Scandinavian legend Robyn.
"With 'The Inevitable End' we've moved into a darker subject matter, with emphasis on the lyrical content. This candid approach feels very both personal, sincere and conclusive." says Svein, "With this album it became clear we wanted to make an album in a classical sense even if it's the last one we make," adds Torbjørn
Having now created five complete bodies of work, the pair feel like the future is open to being more experimental with how they share their music.
"We feel like this is a goodbye to the traditional album format," explains Svein. "In our consecutive run of albums, we have been able to say what we want to say and do what we want to do with the LP. We're not going to stop making music, but the album format as such, this is the last thing from us."