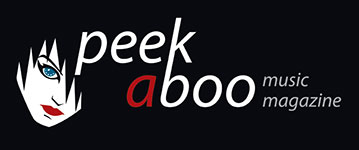 like this news item
---
---
Das Ding - Triffid Farm 7"
Release date: 18th of August and now ready for pre-order!
Tracklisting:
A: Triffid Farm
B: We Can Rebuild Him
Rotterdam based Danny Bosten a.k.a. Das Ding (originating from an old and probably ultra-bad SF-movie from the 50's of the last century) has long been active in the scene, but was operating under the radar for some time. The renewed interest in the genre, which is shown in festivals, releases and fanzines, persuaded Das Ding to create new songs at his home studio. Both side A of the single 'Triffid Farm' (you remember him, the bloodcurdling The Day Of The Triffids?) as the B side "We Can Rebuild Him ', are popping in immediately. Das Ding is aiming at two goals: being impressive, both on the dance floor as in the intimacy of the living room.