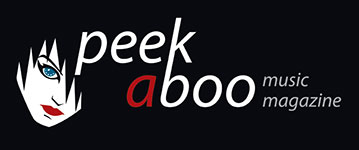 like this news item
---
---
A film of ZHANG Yimou ( Curse of the Golden Flower ',' Hero ' )
With GONG Li ( Miami Vice ',' 2046 ' ) and CHEN Daoming ( Hero )
Inspired by Yan Gelings ' The Criminal Lu Yanshi , Zhang Yimou says it is the story of the Chinese dissident Lu Yanshi (Chen Daoming ).
The man is separated from his family and taken to a labor camp. After 20 years he returns home, he finds out that his wife over the years has forgotten him. A beautiful love tragedy during the Chinese Revolution, Zhang Yimou's muse Gong Li is the female lead.
Release in Belgium on December 10, 2014
---
Een film van ZHANG Yimou ('Curse of the Golden Flower', 'Hero')
Met GONG Li ('Miami Vice', '2046') en CHEN Daoming ('Hero')
Geïnspireerd op Yan Gelings 'The Criminal Lu Yanshi', vertelt Zhang Yimou het verhaal van de Chinese dissident Lu Yanshi (Chen Daoming) die we volgen van de jaren 20 tot in de jaren 90 van de vorige eeuw.
De man wordt gescheiden van zijn familie en naar een werkkamp gebracht. Als hij na 20 jaar terugkeert naar huis, komt hij er achter dat zijn vrouw hem gedurende de jaren vergeten is. Een prachtige liefdestragedie tegen de achtergrond van de Chinese revolutie, met Zhang Yimou's muze Gong Li in de vrouwelijke hoofdrol.
Release in België op 10 december 2014