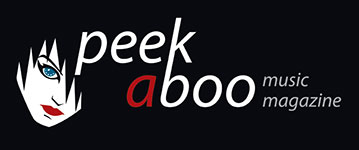 like this news item
---
---
From 5th November on Lumière presents PRIDE in the Belgian theatres.
Director: Matthew Warchus
Writer: Stephen Beresford
Stars: Bill Nighy, Andrew Scott, Dominic West
UK gay and lesbian activists work to help miners during their lengthy strike of the National Union of Mineworkers in the summer of 1984.
DUTCH VERSION
Een film van Matthew WARCHUS
Met een grote ensemble cast bestaande uit bekende Britse acteurs als Bill NIGHY ('Love Actually'), Imelda STAUNTON ('Vera Drake') en Dominic WEST ('The Wire') en nieuwe talenten als Ben SCHNETZER ('The Riot Club') en George MACKEY
Een inspirerende komedie gebaseerd op waargebeurde feiten.
Het is de zomer van 1984 - Margaret Thatcher is aan de macht en de Britse mijnwerkersbond staakt. Tijdens de Gay Pride in Londen, besluit een groep homoseksuele activisten geld op te halen om de families van de stakende mijnwerkers te ondersteunen. Maar ze stuiten op een probleem: de bond lijkt gegeneerd om hun steun te ontvangen.
De actievoerders laten zich echter niet uit hun lood slaan. Ze besluiten de bond te negeren en de mijnwerkers rechtstreeks te benaderen. Ze trekken in een klein busje naar een mijnwerkersdorp op het platteland van Wales om hun donatie persoonlijk te overhandigen.
Een buitengewoon verhaal over twee totaal verschillende gemeenschappen die zich, ondanks alle vooroordelen, verenigen voor een gezamenlijk doel.
Release in België op 5 november 2014