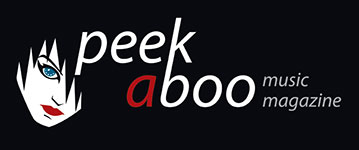 like this news item
---
---
On 28th October A-Film will release The Two Faces of January
Director: Hossein Amini
Writers: Hossein Amini (screenplay), Patricia Highsmith (novel)
Stars: Kirsten Dunst, Viggo Mortensen, Oscar Isaac
1962. A glamorous American couple, the charismatic Chester MacFarland (Mortensen) and his alluring younger wife Colette (Dunst), arrive in Athens by boat via the Corinth Canal. While sightseeing at the Acropolis they encounter Rydal (Isaac), a young, Greek-speaking American who is working as a tour guide, scamming tourists on the side. Drawn to Colette's beauty and impressed by Chester's wealth and sophistication, Rydal gladly accepts their invitation to dinner. However, all is not as it seems with the MacFarlands and Chester's affable exterior hides darker secrets. When Rydal visits the couple at their exclusive hotel, Chester presses him to help move the body of a seemingly unconscious man who he claims attacked him. In the moment, Rydal agrees but as events take a more sinister turn he finds himself compromised and unable to pull himself free. His increasing infatuation with the vulnerable and responsive Colette gives rise to Chester's jealousy and paranoia, leading to a tense and...
DUTCH VERSION
The Two Faces of January
Releasedatum 28 oktober 2014
The Two Faces of January van de producenten van Tinker Tailor Soldier Spy is het regiedebuut van de scenarioschrijver van Drive. De film is gebaseerd op de roman van Patricia Highsmith en wordt door de pers bestempeld als een classy film.
Het stijlvolle Amerikaanse koppel Chester en Colette MacFarland (Viggo Mortensen en Kirsten Dunst) vertoeft in Athene waar ze tijdens een uitstapje naar de Akropolis de jonge Grieks sprekende Amerikaan Rydal (Oscar Isaac) tegenkomen. Hij werkt als gids en probeert tegelijkertijd toeristen op te lichten. Als het echtpaar hem voor een diner uitnodigt in hun exclusieve hotel, wordt hij ingezet om te helpen het lichaam van een schijnbaar bewusteloze man te verplaatsen. Rydal raakt hiermee ongewild verstrikt in het grimmige web van het duo en probeert hier uit te geraken. Maar dat wordt bemoeilijkt door de liefde die hij voelt voor Colette.
Regie: Hossein Amini
Met o.a.: Viggo Mortensen, Kisten Dunst en Oscar Isaac
Genre: Thriller
Taal: Engels
Ondertiteling: Nederlands
Minuten: 96