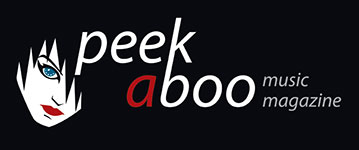 like this news item
---
---
It's a Full Moon Party and Everyone is Invited!
CULT SCI-FI CLASSIC TRANCERS TIME TRAVELS ONTO BRITISH BLU RAY!
AN EIGHTIES FAVOURITE IS FINALLY HERE – WITH A HEROIC HI-DEF TRANSFER!
The legendary Charles Band has crafted a slew of certified genre classics - from the original RE-ANIMATOR (1985), which helped to launch the producer's celebrated Empire Pictures, to the likes of PUPPET MASTER (1989) and CASTLE FREAK (1995). However, few of Band's cinematic achievements are as beloved as his genre-jousting interplanetary gem TRANCERS – starring the iconic Tim Thomerson (NEAR DARK) in his trademark role of Jack Deth. A curious, carnage-packed cross between THE TERMINATOR (1984) and NIGHT OF THE LIVING DEAD (1968), TRANCERS is widely accepted to be one of the finest sci-fi themed films of its decade.
A futuristic law-enforcer, Jack Deth has the unenviable task of tracking down a psychic-psycho who is turning unassuming residents of 1980's Los Angeles into his zombie servants (and watch out for a clever homage to David Cronenberg's RABID with the appearance of an 'infected' Santa Claus!). Travelling back to 1985, from the year 2247, Deth inhabits the body of an old ancestor - a silver-haired California journalist called Phil Dethton. Coming to terms with the late 20th century proves to be a struggle for Deth but, thankfully, he has a beautiful blonde girlfriend to keep him occupied (played by Academy Award winner Helen Hunt) and an army of antagonists to exterminate! Directed by Band himself, TRANCERS led to five sequels, defined the video rental era and established Hunt as an A-list actress in waiting.
Long-awaited by fans of 88 Films, a company with a proven dedication to Band's filmic franchises (including UK BluRay premieres of the PUPPET MASTER and SUBSPECIES series), TRANCERS arrives with a glorious new HD master straight from the original camera negative. As such, this galaxy-grappling great has never looked better – and arrives on British shelves with some suitably out-of-this-world extra features. Perhaps most curious, for fans of Jack Deth's numerous jaunts, is the inclusion of TRANCERS: CITY OF LOST ANGELS – the lost half hour follow-up that Band directed in 1988, three years before his 'official' TRANCERS II (1991). Produced as part of an abandoned anthology film (entitled PULSE POUNDERS) both Tim Thomerson and Helen Hunt return for CITY OF LOST ANGELS – making its inclusion on the 88 Films release of TRANCERS all the more rewarding. Also known as TRANCERS 1.5 – such a remarkable oddity is sure to further delight fans of Full Moon Entertainment.
The full specs for TRANCERS, which arrives on November 24th, are listed below:
• Newly transferred and restored in HD from the Original Camera Negative
• Newly Created 5.1 DTS-HD MA 5.1 Surround Sound Remix
• Original DTS-HD MA Stereo Soundtrack Option
• Trancers: City of Lost Angels (Pulse Pounders Episode believe lost for 25 years and now finally restored and completed)
• Flashback Weekend Trancers: City of Lost Angels Premiere Documentary
• Cybercrime: The Making Of Trancers Documentary. Featuring Director Charles Band, Jack Deth actor Tim Thomerson and writers Danny Bilson and Paul de Meo
• Feature length Audio Commentary by Director Charles Band and star Tim Thomerson
• Rare Archive interviews with Tim Thomerson, Megan Ward and Helen Hunt
• High Definition Stills Gallery
• Trailers for Trancers 1-5
• 88 Trailer Reel
• Booklet Notes by Dr. Calum Waddell
• Newly commissioned artwork by Rick Melton
• Reversible Sleeve Incorporating Original Artwork