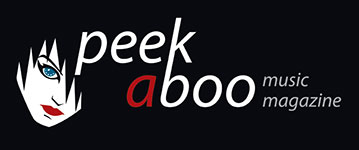 like this news item
---
---
In no time Peek- A-Boo has become a music and film magazine whose read figures continue to rise every day. Thanks to you, dear reader.
A dream , however, can never be big enough. We want to continue to grow and therefore we need you. Do you sometimes feel the need to write when reading our reviews? We offer you that opportunity, because Peek-A-Boo is looking for collaborators, people who like to write reviews, have their say on concerts or just want to interview their idols. There is only one condition: you have to have passion.
If you like to write about music, film, video games (yes, that too) or literature, do not hesitate and send us a test article at promo@peek-a-boo-magazine.be And who knows, you may be a Peek -A -Boo collaborator soon.
We can not guarantee that you will meet Dave Gahan or Scarlett Johansson, but as a collaborator you will have the opportunity to get promo material, to go to concerts, and of course your name will be mentioned on the Peek-A-Boo site. Interested? Do not hesitate and contact us immediately! The rest may be history!
---
Op korte tijd is Peek-A-Boo uitgegroeid tot een muziek- en filmmagazine waarvan de leescijfers iedere dag blijven stijgen. Dat hebben we uiteraard alleen maar aan jou, beste lezer, te danken.
Een droom kan echter nooit groot genoeg zijn, wij willen blijven groeien en daarom hebben we je nodig. Misschien heb je tijdens het lezen van onze schrijfsels ook zin om zelf in de pen te kruipen. Dat kan, wij zijn immers op zoek naar medewerkers. Mensen die graag recensies schrijven, hun zegje hebben over concerten of gewoon hun idolen willen interviewen, Peek-A-Boo biedt ze die kans. We stellen maar één voorwaarde: je moet passie hebben.
Wil je schrijven over muziek, film, videogames (ja, dat zoeken we ook) of literatuur, aarzel dan niet en stuur een proefartikel naar promo@peek-a-boo-magazine.be Dat mag in het Nederlands, het Engels of nog beter: gewoon in beide talen en wie weet maak jij binnenkort deel uit van het Peek-A-Boo-team.
We kunnen je niet beloven dat je bij Dave Gahan of Scarlett Johansson op de thee mag, wel heb je als medewerker volop de kans om promomateriaal te krijgen, als recensent naar concerten te gaan en natuurlijk prijkt jouw naam dan voortaan ook op Peek-A-Boo. Interesse? Aarzel dan niet en contacteer ons onmiddellijk, de rest wordt wellicht geschiedenis!