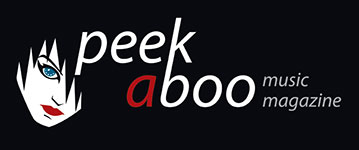 like this news item
---
---
Out in August on DVD and Blu-ray : SUITS SEASON 4
Comedy, Drama
Cast: Gabriel Macht, Patrick J. Adams, Meghan Markle
One of Manhattan's top corporate lawyers (Gabriel Macht) sets out to recruit a new hotshot associate and hires the only guy that impresses him -- a brilliant but unmotivated college dropout (Patrick J. Adams). Though he isn't actually a lawyer, this legal prodigy has the book smarts of a Harvard law grad and the street smarts of a hustler. However, in order to serve justice and save their jobs, both these unconventional thinkers must continue the charade. The series also stars Meghan Markle, Gina Torres, Rick Hoffman and Sarah Rafferty.
---
Vanaf augustus op dvd en Blu-ray het vierde seizoen van SUITS
Comedy, Drama
Cast: Gabriel Macht, Patrick J. Adams, Meghan Markle
In de advocatuur kan niemand lang content zijn. Mike (Patrik J. Adams, Lost) heeft Pearson Specter verlaten voor een grote investeringsmaatschappij, dat haalt de druk van de ketel van zijn uitgebreide leugen, maar het leven is verre van ok. Harvey (Garbiel Macht, Love and Other Drugs) en Mike staan al snel tegenover elkaar in de strijd voor een overname. Met de hete adem van de SEC in de nek van Pearson Specter komt ook de relatie van Mike en Rachel (Meghan Markle, Horrible Bosses) in zwaar vaarwater, Jessica's (Gina Torres, Gossip Girl) onpartijdigheid wordt op de proef gesteld en iedereen overschrijd de regels. Net wanneer alle puzzelstukjes in elkaar lijken te vallen, leidt een onschuldig gesprek tussen Louis (Rick Hoffman, Samantha Who?) en Mike tot onverwachtse openbaring.