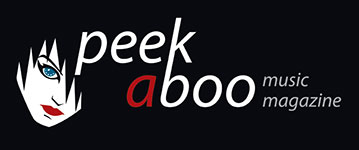 like this news item
---
---
THE SECOND COMING On DVD, BLU-RAY AND VIDEO ON DEMAND

Release : 7th April 2015
Directors:Tin Chi Ng (as Raymonf Ng) , Herman Yau
Stars:Joey Leong, Donald Li, Yat Long Don L
All the CHEN family want is a quiet life but as daughter Lucy's behavior changes from strange to violent, they are forced to confront dark secrets they have hidden for years. One by one, their desperate poverty, the mother's rape and the father's revenge by murder return to haunt them...until a searing TRUTH no one knew is revealed. Will this truth give them a second chance to right the wrongs in their lives or destroy them all?
---
THE SECOND COMING OP DVD, BLU-RAY EN VIDEO ON DEMAND

Releasedatum 7 april 2015

Blu-Ray bevat en 2D en 3D versie!
Niemand gelooft de 14-jarige Lucy wanneer ze vertelt dat ze de geest van een meisje ziet. Haar ouders en broer denken dat ze in de war is van het auto-ongeluk dat ze onlangs had. Maar wanneer ook de andere gezinsleden geplaagd worden door onverklaarbare gebeurtenissen, weten ze het zeker: een kwaadaardige geest heeft het op hun dochter gemunt. Maar waarom? Een duister geheim ligt ten grondslag aan deze paranormale terreur. Een geheim dat Lucy's ouders meer dan tien jaar verborgen wisten te houden…
The Second Coming markeert de comeback van veteraan Herman Yau die met schokkende films als The Ebola Syndrome en The Untold Story de Aziatische horrorfilm voor eens en voor altijd veranderde.
Regie: Herman Yau
Met o.a.: Joey Leong, Donald Li, Yat Long Don Li
Genre: Horror
Taal: Cantonees
Ondertiteling: Nederlands
Minuten: 88