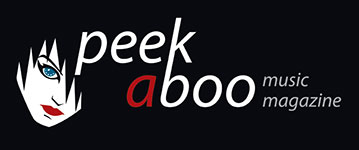 like this news item
---
---
Out on 11th September: BIG GAME
Director: Jalmari Helander
Stars: Samuel L. Jackson, Onni Tommila, Ray Stevenson
When Air Force One is shot down by terrorists leaving the President of the United States stranded in the wilderness, there is only one person around who can save him - a 13-year old boy called Oskari. In the forest on a hunting mission to prove his maturity to his kinsfolk, Oskari had been planning to track down a deer, but instead discovers the most powerful man on the planet in an escape pod. With the terrorists closing in to capture their own "Big Game" prize, the unlikely duo must team up to escape their hunters. As anxious Pentagon officials observe the action via satellite feed, it is up to the President and his new side-kick to prove themselves and survive the most extraordinary 24 hours of their lives.
---
Vanaf 11 september op DFW: BIG GAME
Big Game, actie/avontuur. In het spectaculaire actie-avontuur Big Game, ontsnapt de president van de Verenigde Staten ternauwernood aan een terroristische aanslag op zijn regeringsvliegtuig. Als hij met een vluchtcapsule in de uitgestrekte bossen van Scandinavië landt, is de president aangewezen op hulp uit onverwachte hoek. Hij wordt namelijk gevonden door de jonge Oskari die met pijl en boog in zijn eentje het bos ingestuurd is om zichzelf te bewijzen als jager. Terwijl de CIA en het leger een gigantische zoektocht op touw zetten, is het aan de Finse tiener om de machtigste man ter wereld uit de handen van terroristen te houden.
Van regisseur Jalmari Helander met o.a.: Samuel L. Jackson, Onni Tommila, Ray Stevenson, Felicity Huffman en Jim Broadbent