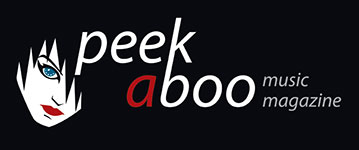 like this news item
---
---
Over the past few years a musical admiration between Chet Faker and Marcus Marr grew that culminated in a four-day sojourn in Marr's South London studio this year. Over the binge four-day recording session four songs were written, as the two discovered that Marr's powerful punchy dance production perfectly balanced Faker's soulful vocals. The result is the 4-track EP Work, out December 4 via Faker's own label, Detail Records. The intergalactic funk tinged first single "The Trouble With Us" is available now digitally, and can be heard via Soundcloud. Marr is also set to open for Faker on a select number of U.S. dates this winter, including a New Year's Eve show at San Francisco's Mezzanine.
South London-based DJ Marcus Marr has been releasing acclaimed records via DFA Records over the last few years, including "Brown Sauce," named to Pitchfork's Tracks earlier this year, and "The Music," named one of the "Best Dance Tracks of 2013" by SPIN. A regular at Berlin's notorious nightclub Berghain, the lifelong music obsessive's first encounters with dance music were acid house records which augmented his vinyl collection of rock and soul, and attending all night parties under Brixton's St Matthews church. Traveling to the south of England to watch DJ Harvey play a lengthy set, he saw the kind of power a DJ can wield over a willing crowd.
An artist of considerable range, Chet Faker writes, performs and records all of his own music, giving it a warm, intimate feel with a solid groove structure. His critically acclaimed album Built On Glass was released in the spring of 2014, and was widely welcomed by music fans internationally. He's gone on to perform sold out shows on five continents including three nights at New York's Terminal 5 and stand-out performances at Coachella, Lollapalooza, Primavera and Glastonbury.
And how does a relationship between a London-based DJ and Brooklyn-based Australian producer blossom? Twitter, obviously. Notes Marr, "Nick posted my song on Twitter. I messaged him and said thanks and a conversation started - all nerdy stuff about recording processes. Pretty soon we started exchanging song ideas in voice memos. He then suggested maybe we try and do something together."
On the recording process, Marr adds "It was a real thrill as the songs came together. As far as working out lyrics and music the guy is super-talented. He writes all his lyrics in his black book and he loves his pen. Actually, Nick, I was rummaging through a drawer in my studio the other day and I found your special pen - do you want it back, mate?"