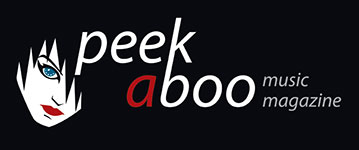 like this news item
---
---
Out on 03/06/2015 on Universal on both Blu-ray and DVD COBAIN: MONTAGE OF HECK
Director:Brett Morgen
Stars:Kurt Cobain, Courtney Love, Krist Novoselic
An authorized documentary on the late musician Kurt Cobain, from his early days in Aberdeen, Washington to his success and downfall with the grunge band Nirvana.
---
Vanaf 03/06/2015 in de winkels : COBAIN: MONTAGE OF HECK
■Biografie, Documentaire, Muziek
■Regie: Brett Morgen
■Cast: Kurt Cobain, Courtney Love
In deze documentaire, die door critici geprezen wordt om zijn innovatie en intimiteit, krijg je voor het eerst een volledige blik in het leven van de legendarische Kurt Cobain.
De Academy Award® genomineerde regisseur Brett Morgan weet een prachtige mix te maken van Cobains archieven van kunst, muziek, nooit eerder vertoonde beelden, animaties en onthullende interviews met zijn familie en beste vrienden. Volg de creatieve en veel geprezen Kurt vanaf zijn vroegste jaren in dit gedetailleerde inzicht in het leven van een kunstenaar die op gespannen voet staat met zijn omgeving. Nirvana-fans zullen veel nieuws te weten komen over Cobain en wie de band net heeft ontdekt zal begrijpen wat hem tot het icoon heeft gemaakt die hij tot de dag van vandaag nog is.