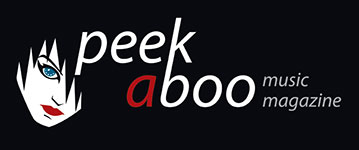 like this news item
---
---
Thurisaz, the Flemish prog metal band, announced concert dates. In Belgium and in foreign countries as well. This to promote thier excellent latest album: 'The Pulse of Mourning'.
Check out:
HEY!

We' re excited to announce there are some U.K. tour dates added for the first time ever! And we're still negotiating with several bookers to arrange some tours and concerts in Europe for the upcoming months! Share this and stay tuned with us to check the dates in your neighborhood !

If we're not playing your region... contact your local promoter to book our show! More dates soon !!!

08.08.15 (BE) JC VIZIT - ANTWERP
12.08.15 (BE) BIERPOMPE - WERVIK
19.09.15 (BE) DE WITTE NON - HASSELT
15.10.15 (IE) TBC - GALWAY
16.10.15 (IE) FIBBER MAGEES - DUBLIN
17.10.15 (IE) DOLANS KASBAH - LIMERICK
24.10.15 (BE) EVIL OR DIE - ROESELARE
03.12.15 (UK) TBC - MANCHESTER
04.12.15 (UK) ROCK&METAL BAR - BOLTON
05.12.15 (SCO) THE CORRINA - PERTH
06.12.15 (UK) TBC
---
THURISAZ, de West Vlaamse prog metal band, heeft laten weten een aantal concerten in eigen en buitenland te doen. Dit ter promotie van hun, uitstekende, nieuwste album 'The Pulse of Mourning'.
check out:
HEY!

We' re excited to announce there are some U.K. tour dates added for the first time ever! smile-emoticon And we're still negotiating with several bookers to arrange some tours and concerts in Europe for the upcoming months! Share this and stay tuned with us to check the dates in your neighborhood ! wink-emoticon

If we're not playing your region... contact your local promoter to book our show! More dates soon !!!

08.08.15 (BE) JC VIZIT - ANTWERP
12.08.15 (BE) BIERPOMPE - WERVIK
19.09.15 (BE) DE WITTE NON - HASSELT
15.10.15 (IE) TBC - GALWAY
16.10.15 (IE) FIBBER MAGEES - DUBLIN
17.10.15 (IE) DOLANS KASBAH - LIMERICK
24.10.15 (BE) EVIL OR DIE - ROESELARE
03.12.15 (UK) TBC - MANCHESTER
04.12.15 (UK) ROCK&METAL BAR - BOLTON
05.12.15 (SCO) THE CORRINA - PERTH
06.12.15 (UK) TBC