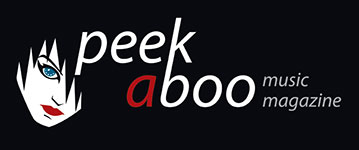 like this news item
---
---
April 10 – 13: Preview Erik's new album for free at Projekt's Bandcamp page. Try-before-you buy, check out the entire album!
I think you'll enjoy this great new work. Give it a listen for free.
As a bridge leading to a new uncharted continent, Erik Wøllo's Blue Radiance transports the listener along innovative, shimmering and sonorous musical pathways. The nineteenth solo album from this renowned Norwegian ambient/electronic artist continues to develop and refine his masterfully crafted soundworld into an intensely detailed fusion of elegant compositions and deep atmospherics.
Built around catchy and accessible melodies and rhythms, Blue Radiance's eleven new compositions feature sophisticated and engaging waves of Wøllo's trademark processed electric guitar, occasional acoustic guitars, synthesizers and percussion. Striking, varied, and deeply emotional, the tracks open up when the guitar surfaces out of the swirls, revealing soul-stirring themes rich with melancholy and hope. It's that interplay - the contrast of the lead lines with the washes of sound and minimal piano - which make for an intensely powerful listening experience.