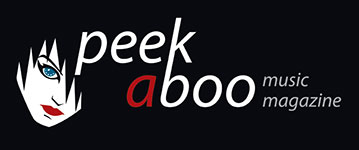 like this news item
---
---
Film Fest Gent and Vooruit are working together once again. From 13 to 24 October, we'll be taking you on a journey through events that will expand your musical and cinematic horizons.
14 October: Nozinja & Hiele
Nozinja's Shangaan electro will be joined by new visuals from video/internet artist La Turbo Avedon, who also directed his most recent clip for 'Baby Do U Feel Me'. Over the past decade, Nozinja has successfully made the move from mobile phone repair tycoon in the Soweto region of South Africa to global ambassador and icon of Shangaan electro. Hiele, the Antwerpian prodigy deep-acid-house prodigy, will open for Nozinja with a show designed especially for this evening.
17 October: The Rileys: Gyan & Terry Riley
Terry Riley, pioneer of minimalism and guru to legions of musicians from classical to rock, takes the stage with his son, guitarist Gyan Riley. The duo will perform music to a film of their own choice. California composer Terry Riley launched what is now known as the 'Minimalist Movement' with his revolutionary classic 'IN C' in 1964. This seminal work provided a new concept in musical form based on interlocking repetitive patterns. Its impact was to change the course of 20th Century music and its influence has been heard in the works of prominent composers such as Steve Reich, Philip Glass and John Adams and in the music of Rock Groups such as The Who, The Soft Machine, Tangerine Dream, Curved Air and many more.
21 October: Jerusalem in my Heart & Tashi Dorji
Jerusalem in my Heart (JIMH) is a project of contemporary Arabic and electronic music interwoven with 16mm film projections and light-based (de)constructions of space, exploring a relationship between music, visuals, projections and audience. Jerusalem in my heart aka Radwan Moumneh has worked with Suuns, Cursed and A Silver Mt. Zion in the legendary Hotel2Tango studio's in Montréal. Ben Chasny (Six Organs of Admittance) was the one to put guitarplayer Tashi Dorji in the spotlights for the first time.