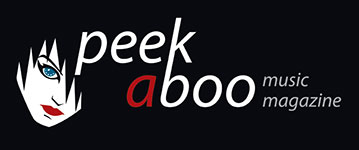 like this news item
---
---
Out on 11th September on DFW : LES TEMOINS
Stars: Thierry Lhermitte, Marie Dompnier, Laurent Lucas
Set in a small coastal village in France, this is a quiet thriller of crime and dark secrets. The opening sequence takes place in a house just put out for sale. In it, the discovery of what appears to be the dead family in the house, implicates the former chief-of-police to the plot. The now-retired chief-of-police, having made a lot of enemies in his past career, is recovering from a car crash in which his wife was killed and he himself barely survived.
---
Vanaf 11 september op DFW
Les Témoins (Witnesses), misdaad. In Noord-Frankrijk treft de politie een gruwelijk tafereel aan: lijken zijn in macabere poses tentoongesteld in een modelwoning. De jonge, onervaren rechercheur Sandra Winckler leidt het onderzoek. Tussen de gloednieuwe meubels en fake familiefoto's ontdekt ze een foto van Paul Maisonneuve, een ex-politieman met een legendarische staat van dienst. Wat heeft hij met de zaak te maken? Winckler heeft geen andere keuze dan Maisonneuve bij de zaak te betrekken. De sleutel van deze raadselachtige zaak ligt in het verleden van de oudere politieman, maar de eerste aanwijzing die Winckler vindt, maakt het mysterie alleen maar groter… Met o.a.: Marie Dompnier, Thierry Lhermitte, Laurent Lucas en Jan Hammenecker.