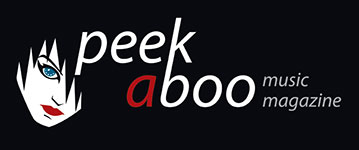 like this news item
---
---
Out on 8th June on both DVD and Blu-ray on Warner: INHERENT VICE
Director:Paul Thomas Anderson
Stars:Joaquin Phoenix, Josh Brolin, Owen Wilson
During the psychedelic 60s and 70s Larry "Doc" Sportello is surprised by his former girlfriend and her plot for her billionaire boyfriend, his wife, and her boyfriend. A plan for kidnapping gets shaken up by the oddball characters entangled in this groovy kidnapping romp based upon the novel by Thomas Pynchon.
---
Vanaf 8 juli in de winkel: Inherent Vice
Maak je klaar voor een waanzinnige trip deze zomer, in het goede gezelschap van onder andere Joaquin Phoenix, Reese Witherspoon, Josh Brolin, Benicio Del Toro, Owen Wilson en tal van andere Hollywoodsterren! Regisseur Paul Thomas Anderson (There Will Be Blood, The Master) vertaalde het groovy boek van schrijver Thomas Pynchon met verve naar het witte doek, iets wat hem onder andere 2 nominaties voor de Oscars opleverde.
Inherent Vice is een weergaloze film die iedereen met een hart voor peace, love en sandalen gezien moet hebben en dat kan vanaf 8 juli op Blu-ray™, DVD en Video on Demand. De film is ook beschikbaar als Digital Download.
SYNOPSIS
De ex van detective Doc Sportello duikt plotseling op met een verhaal over een steenrijke projectontwikkelaar op wie ze verliefd is. Zijn vrouw en haar vriend hebben plannen om de miljardair te kidnappen en op te laten nemen in het gekkenhuis. Simpel toch? Het is het einde van de psychedelische jaren zestig, een periode waar paranoia de boventoon voert. Doc weet dat het woord liefde een zeer populair woord is van deze tijd, net als 'trippen' en 'groovy'. Woorden die te pas en te onpas worden gebruikt, alleen leidt het eerste woord vaak tot grote problemen...