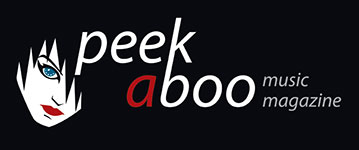 like this news item
---
---
Torul have established themselves as one of the rare unpredictable synthpop bands on the scene who are always up for something new, seemingly never satisfied with just sticking with one formula or trying to do what others do. Torulsson, the leader and producer of the band, has had influences from many music genres and other events in life and thus it's impossible for him not to be moving on to the next chapters of the project with curiosity, playfulness and also continuous exploration of the Torul sound. But that's not all there is to Torul – the singer and guitarist of the band, Jan and Borut, are also an integral part of the band as it is – they've always been joining forces when it comes to video production and all possible aspects of organization within the band. Also, they seem to be having some creative fun putting Jan's powerful voice in different contexts and also do guitar studies, which bring a broad variety of possibilities in their song construction. And here comes their fourth album, titled The Measure. Although it's only been 5 years since the release of their first full album, recorded with a different singer, fans have been eagerly awaiting the release of the new album. The first single, titled 'All' has been high on charts and had shaken some people with an almost disturbing and intenselly emotional video, a concept by photographer Primoz Lukezic.
The Measure also includes astonishing artwork by Petra Prezelj, a unique and successful illustrator from Slovenia, who seemed to be the best choice for a graphic translation of Torul's new dream world, not only putting in some of her own elements, but also developing a deep, mysterious art piece, which will surely be enjoyed for a long time to come. Torul's albums are always meant to be a story, a zeitgeist of their work and relation and their current state – and The Measure is no exception. We can enjoy a journey into their intimate world, expressed with sounds, voice and lyrics and design. The album opens with 'Lonely Night', setting the mood of the album, with fast-walking pace and gloomy, but pleasant deep voice and almost a "western-movie" guitar theme. With 'The Balance', which follows with a very impressive impact and melancholic playfulness, there is no doubt Torul mean business. Probably in connection with the album title, Torul wonder "What's the level of your happiness, what's the balance, what's the measure?" and here we come to a powerful fusion of an uncompromised power of the richest sound and lots of emotional energy.
Next comes 'Higher', a great sounding melancholic tune with some magical hypnotic power, although this may not be a typical pop-chart hit single. 'Difficult to Kill' may be one of those classical housey dance tracks with attitude on vocals. Still it seems to be one of the lighter tracks and also comes at the right time, followed by the infamous 'All'. Next comes a hidden jewel, 'Hearts', a more "live-feel" track, although partially electronic, with an apocalyptic theme, deep bass, but also the very well known Torul's emotional impact. Not to try to reveal everything here, this album is certainly a special piece, probably the most mature Torul album to date, and in the times where singles prevail, really feels like an album. It's quite clear that a lot of thought was put into the concept of this album and thus the result is a very pleasant listening experience.