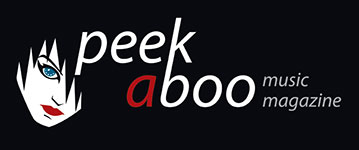 like this news item
---
---
BodyBeats Productions & Dark Balloon present:
Simi Nah - Be My Guest V2.0
Absolute Body Control + Ex Rz
DJ BORG vs Skullscraper
After the succesful and SOLD-OUT first edition of Simi Nah's Be My Guest concept concert earlier this year at De Casino (St-Niklaas, B) our friends and collegues of Dark Balloon decided to have a second edition. This time Simi Nah and her guests will be perfoming at GC Den Dries (Retie, B). Invited this atime are Luc Van Acker (Revolting Cocks/ Arbeid Adelt!), Nikkie Van Lierop (Jade 4U, 101, Lords Of Acid), Dirk Ivens (Absolute Body Control/Dive/The Klinik/Sonar), KGB, Sayfie, Gert Van Geel (The Arch). Blasting after party beats & noizes will be spun by DJ BORG vs Dirk Ivens!