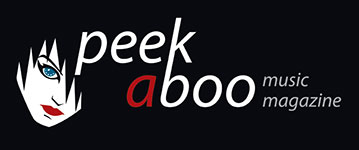 like this news item
---
SKINNY PUPPY founder Cevin Key to reissue first solo album on Toronto's Artoffact Records
25th of March 2015, 17:10
---
Canadian-born founder of Skinny Puppy, Kevin Crompton (aka Cevin Key), began to release solo material in the late 90s after the dissolution of his main project Skinny Puppy and in between albums by his more experimental work with Download.
The first solo album was Music For Cats, a co-release between Key's own Sub-Conscious Communications and US-label Metropolis Records. Released in 1998, the album featured an assortment of guests, including Dwayne Goettel (Skinny Puppy), Genesis P.Orridge (Psychic TV, Throbbing Gristle), Philth (Download), and Mark Spybey (Dead Voices on Air). The album's title was thought by some to be a direct reference to the end of Skinny Puppy; it is music for cats, not puppies.
Out of print for many years, Music For Cats now sees new life as a double-LP vinyl release through Artoffact Records. A limited edition on blue and pink vinyl sold out within 48 hours of announcement. A new see-thru green edition is now available alongside the standard black version. The double-LP is limited to 550 copies and the gatefold sleeve contains new photos by Cevin Key. The vinyl is set to be released on May 12th.