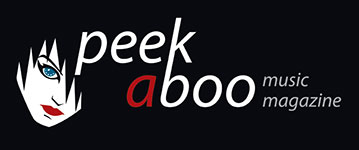 like this news item
---
---
Available From 3rd June on: Taken 3
Director:Olivier Megaton
Stars:Liam Neeson, Forest Whitaker, Maggie Grace

Liam Neeson returns as ex-covert operative Bryan Mills, whose long awaited reconciliation with his ex-wife is tragically cut short when she is brutally murdered. Consumed with rage, and framed for the crime, he goes on the run to evade the relentless pursuit of the CIA, FBI and the police. For one last time, Mills must use his "particular set of skills," to track down the real killers, exact his unique brand of justice, and protect the only thing that matters to him now - his daughter.
---
Vanaf 3 juni beschikbaar: Taken 3
Uit de eerste twee Taken - films bleek al dat ruzie zoeken met Bryan Mills helemaal geen goed idee is. De man die je niet als schoonvader wil, wordt in het spectaculaire Tak3n onterecht beschuldigd van de brutale moord op zijn ex - vrouw, en trekt op onderzoek uit om de waarheid te achterhalen. En o wee diegene die hem daarbij in de weg staat...
Liam Neeson kruipt opnieuw op weergaloze wijze in de huid van het hoofdpersonage, en ook Oscar - winnaar Forest Whitaker (The Last King of Scotland) en Famke Janssen schitteren in deze spannende actiethriller, die opnieuw geschreven werd door Luc Besson.
Tak3n is vanaf 3 juni beschikbaar op Blu-ray™, DVD, Blu-ray™ Combo Steelbook (die zowel de Blu-ray™ als DVD bevat) en Video on Demand. Bovendien is vanaf dan ook de trilogie, met alle films uit de Taken - reeks, beschikbaar op Blu-ray™ en DVD.
SYNOPSIS
De wereld van ex-CIA agent Bryan Mills stort in wanneer hij valselijk beschuldigd wordt van de moord op zijn ex - vrouw. Hij wordt op de hielen gezeten door een rechercheur, maar Mills wendt zijn speciale vaardigheden aan om de echte moordenaar op te sporen en zijn unieke vorm van rechtvaardigheid te voltrekken.