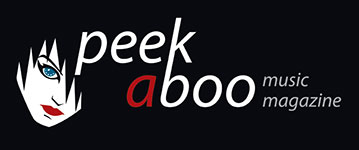 like this news item
---
---
The Hobbit: The Battle of the Five Armies will be out on 22nd April on Warner.
Director:Peter Jackson
Stars:Ian McKellen, Martin Freeman, Richard Armitage
After the Dragon leaves the Lonely Mountain, the people of Lake-town see a threat coming. Orcs, dwarves, elves and people prepare for war. Bilbo sees Thorin going mad and tries to help. Meanwhile, Gandalf is rescued from the Necromancer's prison and his rescuers realize who the Necromancer is.
Bonussection : See Dutch version below.
---
Het laatste wat we van Bilbo Balings en de dwergen zagen was de doodsangst in hun ogen toen de huiveringwekkende draak Smaug z'n schuilplaats in de Eenzame Berg achterliet en het luchtruim koos. In The Hobbit: The Battle of The Five Armies beloven de laatste loodjes in hun epische reis bijzonder zwaar te worden, want naast Smaug dienen Gandalf, Legolas, Bard en co ook af te rekenen met een horde bloeddorstige orcs onder leiding van krachtpatsers Bolg en Azog. Bovendien is ook Thorin een duister pad opgegaan, om nog maar te zwijgen van die mysterieuze ring in Bilbo's zak...
Het epische slotstuk van Peter Jackson's trilogie, genomineerd voor een Oscar®, is een lust voor het oog, en sluit het filmhoofdstuk in Midden-aarde in stijl af!
The Hobbit: The Battle of the Five Armies is vanaf 22 april beschikbaar op Blu-ray™, 3D Blu-ray™, DVD en Video on Demand. De film is vanaf dan ook beschikbaar als Digital Download. Bovendien ligt ook The Hobbit Trilogy, die de 3 fantastische films in een box bundelt, vanaf die dag in de winkelrekken!

SYNOPSIS
Thorin Eikenschild (Richard Armitage) en de dwergen van Erebor hebben de grote schatten van hun thuisland herwonnen, maar het gevolg is dat ze de verschrikkelijke Draak Smaug hebben losgelaten op Meerstad. Ondertussen heeft Sauron, de Duistere Heer, zijn Orc-legioenen uitgezonden om de Eenzame Berg aan te vallen en vecht Bilbo Balings (Martin Freeman) voor zijn leven in de oorlog tussen vijf grote legers. Terwijl de duistere krachten toenemen, moeten de Dwergen, Elfen en Mensen kiezen: samenwerken of vernietigd worden
BONUSMATERIALEN
De verschillende edities bevatten heel wat bonusmateriaal, waaronder:
Recruiting the Five Armies (BD, 3D BD)
Completing Middle-earth (BD, 3D BD)
The Last Goodbye: Behind the Scenes (BD, 3D BD)
The Last Goodbye Music Video (BD, 3D BD)
New Zealand: Home of Middle-earth, Part 3 (DVD, BD, 3D BD)