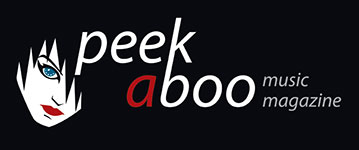 like this news item
---
---
Now out on DFW on DVD: The Missing
Stars:James Nesbitt, Frances O'Connor, Tchéky Kary
"The Missing" follows Tony, played by James Nesbitt, as a man devastated by the abduction of his young son, Oliver, during a family vacation in France. He becomes a man obsessed, unable to accept that his child may be dead and spends years searching for him. Tony's exhaustive search fractures his marriage to Emily, played by Frances O' Connor and threatens to destroy his life. Tcheky Karyo plays Julien, the French police detective who launched the initial search for the child. Even though he is retired in present day, he too cannot shake the small belief that the child may still be alive. Told using a fascinating narrative puzzle, "The Missing" explores the impact of a child's abduction, the emotional cost of obsession, hope and finding when to let go. This gripping thriller is told simultaneously over multiple time frames and set in France and London.
---
De serie 'The Missing' komt op 12 juni uit op DVD in België. De reeks in regie van Tom Shankland werd aan Belgische zijde gecoproduceerd door CZAR TV.
Haal deze meeslepende thrillerreeks vanaf vrijdag 12 juni al in huis op dvd. Op dinsdag 16 juni zendt Eén de laatste aflevering uit van het eerste seizoen van 'The Missing', over de verdwijning van een vijfjarige jongetje op vakantie en de zoektocht die daarop volgt.
'The Missing' telt behalve een Britse sterrencast met James Nesbitt, Frances O'Connor en Tcheky Karyo ook acteurs uit ons land zoals Titus De Voogdt, Emilie Dequenne, Johan Leysen en Maarten Goffin. De reeks werd volledig in ons land opgenomen en gecoproduceerd door het Belgische productiehuis CZAR TV.
HET VERHAAL
Wanneer het vijfjarige Britse jongetje Oliver Hughes tijdens een vakantie in Frankrijk verdwijnt, begint een zoektocht die bijna tien jaar zal duren. De ingenieuze dramareeks 'The Missing' neemt de kijker mee in het hoofd van Olivers vader Tony. Samen met zijn vrouw Emily en de politie stelt hij alles in het werk om Oliver terug te vinden. Tot alle sporen doodlopen en het koppel alleen terugkeert naar Engeland. Maar Tony blijft verbeten verder zoeken. Het zet zijn relatie met Emily zwaar onder druk, en dreigt op termijn ook zijn eigen leven te verwoesten...
DE MAKERS
'The Missing' is een productie van New Pictures en Company Pictures, in samenwerking met Two Brothers Pictures en Playground. De reeks werd geschreven door Harry and Jack Williams en geregisseerd door Tom Shankland.
De Belgische coproducenten zijn Eurydice Gysel en Koen Mortier voor CZAR TV, Eén & RTBF en BNP Paribas Fortis Film Finance, dat instond voor een deel van de financiering via de Belgische Tax Shelter. 'The Missing' kwam mee tot stand met steun van het Screen Flanders economisch fonds, een initiatief onder de bevoegdheid van Vlaams minister van Economie Philippe Muyters en Vlaams minister van Cultuur Sven Gatz.