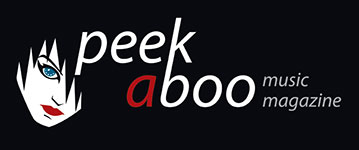 like this news item
---
---
Available from 3rd June on niversal: BLACKHAT
Director:Michael Mann
Stars:Chris Hemsworth, Viola Davis, Wei Tang
Nick Hathaway, an extremely talented hacker who has gone astray, finds his way out of a 15 year prison sentence when parts of a computer code he once wrote during his youth appears in a malware that triggered a terrorist attack in a factory in China. This opportunity will reunite him with an old friend but will also put him in the middle of a power game between the American and Chinese government as well as an arch villain hacker whose identity he has to find if he wants to keep his freedom and his life.
---
Verkrijgbaar vanaf 3 juni: BLACKHAT
■Actie, Misdaad, Drama
■Regie: Michael Mann
■Cast: Wei Tang, Viola Davis, Chris Hemsworth
Blackhat, de nieuwe spannende thriller van regisseur Michael Mann (Heat, Collateral) met onder andere Chris Hemsworth (Thor) en Viola Davis, speelt zich af in de wereld van internetcriminaliteit.
Een veroordeelde hacker (Hemsworth) wordt voorwaardelijk vrijgelaten. Samen met zijn Amerikaanse en Chinese compagnons moet hij in ruil voor zijn vrijheid een geavanceerd cybercrime-netwerk ontmantelen. Hun speurtocht naar het brein achter deze illegale organisatie leidt hen van Chicago naar Los Angeles, Hongkong en Jakarta