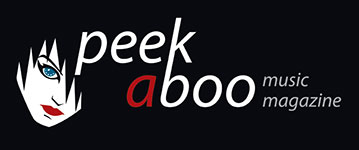 like this news item
---
---
From 30th June on, Warner will release American Sniper on both DVD and Blu-ray.
Director:Clint Eastwood
Stars:Bradley Cooper, Sienna Miller, Kyle Gallner
Chris Kyle was nothing more than a Texan man who wanted to become a cowboy, but in his thirties he found out that maybe his life needed something different, something where he could express his real talent, something that could help America in its fight against terrorism. So he joined the SEALs in order to become a sniper. After marrying, Kyle and the other members of the team are called for their first tour of Iraq. Kyle's struggle isn't with his missions, but about his relationship with the reality of the war and, once returned at home, how he manages to handle it with his urban life, his wife and kids.
---
"The Legend", "The Devil", het zijn slechts enkele van de namen die in het Amerikaanse leger rechtstreeks met Chris Kyle verbonden zijn. In American Sniper vertelt Clint Eastwood het aangrijpende levensverhaal van de dodelijkste scherpschutter uit de Amerikaanse geschiedenis. Het resultaat is een intense film geworden, waarin een fenomenale Bradley Cooper de rol van zijn leven vertolkt. De acteur werd dan ook volkomen terecht genomineerd voor een Oscar® in de categorie Beste Acteur.
American Sniper, bekroond met een Oscar®, is vanaf 30 juni beschikbaar op Blu-ray™, DVD en Video on Demand. De film is ook beschikbaar als Digital Download.
SYNOPSIS
'American Sniper' is gebaseerd op de memoires van Navy SEAL Chris Kyle, geschreven door Scott McEwen en Jim DeFelice. Kyle is de dodelijkste schutter aller tijden en wordt door zijn vijanden "de duivel" genoemd. Van 1999 tot 2009 vestigde hij een record met de meeste moorden als scherpschutter in de geschiedenis van het Amerikaanse leger. Kyle leerde de fijne kneepjes van het vak al toen hij een kind was en zou een prominente rol gaan spelen in de strijd tegen het terrorisme die na 9/11 van start ging.

BONUSMATERIALEN
One Soldier's Story: The Journey of American Sniper (BD, DVD)
The Making of American Sniper (BD)