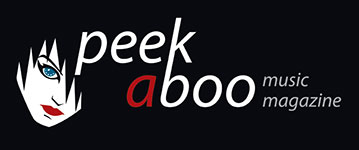 like this news item
---
---
Soon on Dutch FilmWorks : WOLVES
A boy is trying to find out about his family history and stumbles upon a town of lycans.
Director:David Hayter
Writer:David Hayter
Stars:Lucas Till, Stephen McHattie, John Pyper-Ferguson
The coming-of-age story of Cayden Richards. Forced to hit the road after the murder of his parents, Cayden wanders, lost, without purpose... Until he meets a certifiable lunatic named Wild Joe, who sets him on a path to the ominous town of Lupine Ridge, to hunt down the truths of his history. But in the end, who's really hunting whom?
---
Binnenkort op Dutch FilmWorks : WOLVES
Wolves, actie/horror. Cayden Richards krijgt de schrik van zijn leven als hij zijn beide ouders thuis vermoord aantreft. Erger nog; hij lijkt het zelf te hebben gedaan. Als weerwolf! Cayden vlucht en ontmoet onderweg Wild Joe, die ziet wat Cayden echt is en hem naar Lupine Ridge stuurt. Daar ontdekt de jongen dat hij afstamt van de weerwolven die het hele plaatsje bevolken. Lang heeft Cayden niet om dat te verwerken; terwijl hij werk vindt bij een brave boer en verliefd wordt op barmeisje Angelina krijgt hij de boosaardige clan van weerwolvenleider Connor achter zich aan… Met o.a.: Lucas Till, Jason Momoa, Stephen McHattie en Merritt Patterson.08-05 op DVD en BD07-05 op VOD