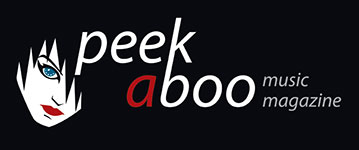 like this news item
---
---
In May Dutch Film works will release You're Not You
Director:George C. Wolfe
Stars:Hilary Swank, Emmy Rossum, Josh Duhamel
Kate is a classical pianist just diagnosed with ALS. Bec is a brash college student and would-be rock singer who can barely keep her wildly chaotic affairs, romantic and otherwise, together. Yet, when Bec takes a job assisting Kate, just as Kate's marriage to Evan hits the skids, both women come to rely on what becomes an unconventional, sometimes confrontational and fiercely honest bond. As meticulous, willful Kate begins to rub off on whirlwind, spontaneous Bec - and vice versa - both women find themselves facing down regrets, exploring new territory and expanding their ideas of who they want to be.
---
Nieuw via Dutch Film Works op DVD en Blu-RayYou're Not You, drama.
Het perfecte leventje van Kate stort als een kaartenhuis in elkaar als ze de diagnose ALS krijgt, een vernietigende en ongeneselijke spierziekte. Samen met haar man Evan gaat ze op zoek naar een geschikte verzorgster en ontmoet zo de chaotische studente Bec. Die heeft nul ervaring maar heeft iets nodig om haar stuurloze leven richting te geven. Het onwaarschijnlijke duo, de keurige pianiste en de dolende losbol, vormen ondanks de afkeuring van Evan al snel een perfect team.
Met o.a.: Hilary Swank, Emmy Rossum, Josh Duhamel en Marcia Gay Harden.29-05 op DVD 28-05 op VOD