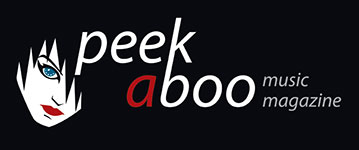 like this news item
---
---
The albums have all been Half-Speed Remastered and cut to lacquers at 45RPM in order to deliver the maximum dynamic sound range.
The So album is released across two heavyweight 180g LPs, whilst the Us and Up albums are released across three heavyweight 180g LPs, with music on fives sides and an etching on the sixth.
The vinyl was cut by Matt Colton at Alchemy Mastering, mastered by Tony Cousins at Metropolis and overseen by Peter's main sound engineer Richard Chappell.
The expertise and care that has gone into remastering these albums is incredible and consequently they have never sounded so good.
The vinyl editions will again look amazing with the gatefold sleeves utilising imagery from the initial first LP pressings, sourced and re-scanned from original artwork.
These releases are limited editions and all individually numbered and will include download cards with a choice of digital download (Hi-Res 24-bit or 16-bit).
---
Op 15 juli zal Peter Gabriel opnieuw re-issues uitbrengen van een deel van zijn weergaloze catalogus.
Nadat vorig jaar zijn eerste vier solo albums al opnieuw gereleaset werden is het nu tijd voor So, Us en Up.
"It has been heartwarming to see the return of vinyl. Even though I loved being free of its limitations in the digital world, there is still a warmth and presence to vinyl that somehow makes it a more natural human companion. It is great to see a new generation learning the secrets of the grooves." – Peter Gabriel
So was de eerste plaat van Gabriel die een eigen titel meekreeg.
De plaat werd geproducet door Daniel Lanois en bevat oa Sledgehammer en het duet met Kate Bush, Don't Give Up.
Met Us en Up maakte Gabriel 2 erg persoonlijke opvolgers, met thema's als relaties, geboorte en dood.