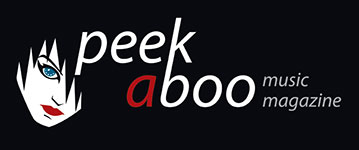 like this news item
---
---
Out now at Manic Depression Records & Events: "Industrial Beauty (extended​)​", the second edition of the ASG compilation. Originally released in 2011 and sold out since long. Now as a 2 CD with no less than 10 (!) bonus tracks. The ultimate documentation of ASG's first years.
On CD1 : a collection of studio tracks taken from the 2 first albums of the band originally released on Enfant Terrible :« self titled» LP(Sold Out) and « Irish Recording Tapes »
On CD2 : a collection of live Tracks recorded live during the European Spring Tour 2010…efficient, tensed and powerful !
CD1
The Screams
Me, Me And Me
Telefunk
Eyes Of The Old
Die To Live
Voice Of Your Noise
005-200
008-199
Life In Advance
Telefunk
Die To Live
Voice Of Your Noise
CD2
Die To Live
Me, Me And Me
Life In Advance
The Screams
Lashes Of Flashes
Eyes Of The Old
Ricocheting Memories
String Strikes
Telefunk
Voice Of Your Noise
Life in Advance (Jacques C RMX)
Die to Live (Container 90 RMX)
Voice of your Noise (FOLD RMX)
String Strikes (CVRD by Styx Tyger)
010-195 (Th. Tot MX)
Black Vein (Rude 66 RMX)