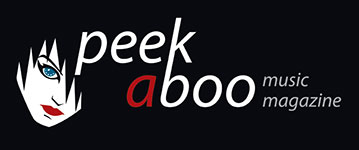 like this news item
---

---
Jo Quail's incredible new album Five Incantations is released worlwide on 21st March and here's a first glimpse!
If you're in London, then please join Jo on Saturday19th March for a very special launch show at where you get the chance to get the album ahead of the release date.
People in Australia will be able to grab a copy and hear Five Incantations earlier during Jo's upcoming tour there.
Jo Quail will also perform at the Black Easter festival in Antwerp, on the 27th of March.
---
Jo Quails nieuwe album Five Incantations zal wereldwijd gereleased worden op 21 maart. Via het onderstaande YouTube -filmpje kan je al even de sfeer opsnuiven.
Mocht je op 19 maart in London zijn, dan kan je de voorstelling van het nieuwe album bijwonen en al iets vroeger het album aanschaffen.
Mensen in Australië hebben nog meer geluk en kunnen nog vroeger het album horen dankzij haar toer aldaar in februari.
Jo Quail zal ook optreden op het Black Easter festival in Antwerpen, en dat op 27 maart.