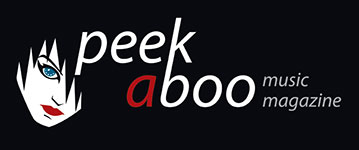 like this news item
---

---
Wool-E Shop has a lot of good news to offer. For a few years Wool-E Shops releases various cassettes. From July on, a sister label is born: Wool-E Discs. The first release will be a partnership with Consouling Sounds: a split CD that features Empusae and Klankdal and will be presented during the Gentse Feesten.
On 20th June there is a new tape as well: Nothing But Noise. Music For Muted TV 1 was the last release of Nothing But Noise, and also the last one on its label Future Noise. Three years later Muted Music For TV 2 is a fact.
Unidentified Man of Wool-E Tapes fame will release on DAFT records the CD Identify Yourself that also will be released on 20th June. For those who don't know: this is the project in which Jurgen De Winter mixes nice synthpop with analog synths.
---
Heel wat nieuws uit de Wool-E Shop stal. Sinds een paar jaar al brengt Wool-E uitmuntende uitgaven op cassette uit. Wel, vanaf juli zullen er ook uitgaven op cd bijkomen van het zusterlabel Wool-E Discs. De eerste uitgave staat al vast. Dat wordt een samenwerking met Consouling Sounds ter ere van de samenwerking die Consouling Sounds en Wool-E elk jaar opzetten Tijdens de Gentse Feesten. En de artiesten zijn niet min, want op de split vindt u werk van Empusae en Klankdal. Het kan niet snel genoeg Gentse feesten zijn!
Op 20 Juni verschijnt er een nieuwe Nothing But Noise op Wool-E Tapes. Music For Muted TV 1 was de laatste release van Nothing But Noise, het was ook de laatste hartslag van hun label Future Noise. Nu 3 jaar later is er eindelijk Music For Muted TV 2 waar Nothing But Noise de strijd aan gaat met het tevens van onder het stof gehaalde Prothese.
Unidentified Man heeft dan weer de overstap gemaakt van Wool-E Tapes naar DAFT records, waar de cd 'Identify Yourself' eveneens op 20 juni verschijnt. In dit project maakt Jurgen De Winter lekkere synthpop met analoge synths.