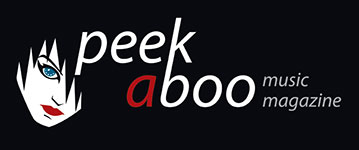 like this news item
---
---
CUBANATE 'BRUTALISM' retrospective collection out 05.05.17 [Armalyte Industries]
'Brutalism' is a brand new compilation album by the British band Cubanate. It covers the years 1992 to 1996 and features 14 songs from their first three albums, including remastered versions of singles such as 'Oxyacetylene', 'Body Burn' and 'Joy'. At their peak Cubanate's techno-rock crossover was controversial and influential, with their importance still resonating today. They were one of the few UK bands tagged as 'Industrial' to cross over to a mainstream audience and were regular fixtures in publications as diverse as Kerrang! and Melody Maker (receiving several Single of the Week accolades in both), as well as on MTV's Headbanger's Ball. They also toured with stalwarts such as Front 242, Gary Numan, The Sisters of Mercy and Front Line Assembly. The band later signed to the seminal Wax Trax! Imprint in the USA and their songs have appeared in film, TV and game soundtracks. But, with the demise of their European label Dynamica in 2000, Cubanate's early work has long been out of print. It's time for a reassessment.
Cubanate was formed in the summer of 1992 as a four piece centred around the duo of Marc Heal (vocals) and Phil Barry (guitar). Their early sound fused the rhythms of the then nascent techno scene with the lo-fi grunge rock sound emanating from the US. Although the band later became adopted by Goth audiences, early Cubanate were more influenced by Joey Beltram, Baby Ford and Nirvana.
On their first UK tour in November 1992 Cubanate played with leftfield UK electronic duo Sheep on Drugs, who were enjoying a brief burst of chart fame. The studio demo of a song entitled 'Body Burn' was played on Kiss FM in early 1993 and sparked record industry interest. The band signed to the Berlin based Dynamica Records and 'Body Burn' was subsequently released as the first Cubanate single to widespread acclaim. It was later used in the final series of The Sopranos TV series (2007).
The 'Metal EP' was released in the spring of 1994, by which time the group was being increasingly adopted by Goth and Industrial crowds. Mass media attention came later that year when they were paired with extreme metal outfit Carcass for what turned out to be a notoriously violent UK tour. Heal's antagonistic on-stage style resulted in death threats and an on-air confrontation on the Radio 1 Rock Show with Iron Maiden's Bruce Dickinson.
Cubanate's second album, 'Cyberia' (1995), spawned the revered 'Oxyacetylene'. Released as a single, it also featured on the 1996 compilation album 'Mortal Kombat' and was later used as the theme tune of the original PlayStation game Gran Turismo (1998). It is regularly featured as one of the definitive Industrial songs of all time. 1995 also saw the band tour both Europe and the US extensively as a quartet featuring Heal and Barry plus Roddy Stone (later the frontman of UK metal act Viking Skull) and David Bianchi (later a leading manager of acts such as Charli XCX and Carl Barat).
The third Cubanate album, 'Barbarossa' (1996), continued the industrial metal format, spawning the single 'Joy' and live dates with Gary Numan, Rammstein, The Sisters of Mercy and Front 242. Heal struck up a friendship at this time with Jean-Luc De Meyer of Front 242 and the pair later released two side-project albums under the name C-Tec.
By 1997, seeking a change of label and direction, Cubanate signed to Wax Trax! for what was to be their final album to date, 'Interference' (1998), a musical departure displaying a strong Drum and Bass influence. The band split in 2000 but reformed in September 2016 for a performance at the Cold Waves Festival in Chicago. They are returning to UK live action for the first time in nearly two decades with dates in Glasgow and London in late April, and will also play the Terminus Impact Festival in Calgary, Canada in late July.
'Brutalism' showcases a band that was certainly ahead of its time. These days, when fusion is all the rage, it is hard to understand the fury of rock purists at Cubanate's pilfering of genres. However, not only were they influential, but they also brought back a genuinely confrontational live approach after the bland, big-hair stylings of the '80's.
Marc Heal comments: "Listening back to these old tracks and hearing them remastered I'm pleased and surprised how fresh they sound. We had so little time to record them, it was all done on the fly. These days, with EDM now big corporate business, it's easy to forget how wild and anarchic that early techno scene was. Anything went. One thing to remember was that it was only ten or twelve years after punk. If you had been a 16-year-old punk in 1978, you were still barely in your late 20's when all these mad raves were happening so a lot of people who were a bit older in the scene were people who had been punks and still carried that spirit."
As for the 'industrial goth/rock' tag that was so de rigeur by the mid-90's, he continues: "The whole 'industrial' scene was different in 1992. It was just before fetish became mainstream. Before Torture Garden and all those places, Industrial clubs were the only places you could go if you wanted to wear PVC or clingfilm. But I also think Cubanate could never have happened without the destruction of that awful 80's rockist thing by the Seattle bands. They made rock dirty and experimental again and for a while everything was blurred and up in the air. So, although we were grateful that Cubanate got taken up by Goth audiences, in a way it distorted the way that the band developed."
Summarising 'Brutalism', Heal concludes: "The nature of being experimental is that sometimes experiments don't work. On 'Brutalism' you get the moments where it all seemed to come together."

First UK live shows since 1999
28.04.17 GLASGOW Saint Luke's
30.04.17 LONDON O2 Academy Islington
Check out 'Oxyacetylene' - brand new promo video below!
created by E Gabriel Edvy/Blackswitch Labs
includes live footage filmed in Chicago 24.09.16
---
CUBANATE 'BRUTALISM' retrospective collection uit op 05.05.17 [Armalyte Industries]
"Brutalism" is een gloednieuw compilatie album van de Britse band Cubanate. Het bevat 14 songs van hun eerste drie albums, van 1992 tot 1996, inclusief geremasterde versies van singles zoals"'Oxyacetylene", "Body Burn" en "Joy". Op hun hoogtepunt was Cubanate's techno-rock crossover controversieel en invloedrijk. Hun betekenis blijft tot op de dag van vandaag. Zij waren een van de weinige "Industrial" bands in de UK die de overstap maakten naar een mainstream publiek en die regulier genoemd werden in diverse publicaties zoals Kerrang! en Melody Maker (met verschillende singles-van-de-week in beide bladen) als ook in MTV's Headbanger's Ball. Bovendien tourden ze met generatiegenoten als Front 242, Gary Numan, The Sisters of Mercy en Front Line Assembly. Later werden ze gecontracteerd door het baanbrekende Wax Trax! Imprint in de USA en hun songs zijn gebruikt in film, TV en game soundtracks. Maar door het opdoeken van hun Europese label Dynamica in 2000 is veel van het vroege werk van Cubanate al gedurende lange tijd niet meer te verkrijgen. Het is tijd voor een herbeoordeling.
Cubanate werd opgericht in de zomer van 1992 als een 4-mans formatie rondom het duo Marc Heal (zang) en Phil Barry (gitaar). Hun vroege geluid was een fusie van de ritmes uit de toen ontluikende techno scene en de lo-fi grunge rock sound die uit de USA kwam. Hoewel de band later werd geadopteerd door de Gothic scene werd het vroege werk van Cubunate eerder beinvloed door Joey Beltram, Baby Ford en Nirvana.
Tijdens hun eerste UK tour in november 1992 speelde Cubanate met het onconventionele electronic duo Sheep On Drugs (UK) die op dat moment een hit hadden in de hitparade. De studio demo van de song "Body Burn" werd begin 1993 op Kiss FM gespeeld en zorgde voor interesse vanuit de platenindustrie. De band werd gecontracteerd door het Berlijnse Dynamica Records en vervolgens werd "Body Burn" als de eerste Cubanate single uitgebracht en toegejuichd. Later werd deze single gebruikt in de laatste serie van The Soprano's (2007),
De "Metal EP" kwam uit in het voorjaar van 1994. Tegen die tijd werd de groep steeds meer geadopteerd door Goth en Industrial publiek. Attentie van de media volgde later dat jaar toen ze met het extreme metal Carcass een, wat later zou blijken, beruchte geweldadige UK tour speelden. De vijandige on-stage stijl van Heal resulteerde in doodsbedreigingen en een on-air confontatie tijdens de Radio 1 Rock Show met Bruce Dickinson van Iron Maiden.
"Cyberia" (1996), het tweede album van Cubunate, leverde het roemruchte "Oxyacetylene" op. Als single uitgebracht werd het ook gebruikt op "Mortal Combat", het compilatie album uit 1996, en later als thema voor het oorspronkelijke Play Station spel Gran Turismo (1998). Het wordt regelmatig genoemd als DE industrial song aller tijden. in 1995 tourde de band uitgebreid door zowel Europa als de USA als een kwartet bestaande uit Heal en Barry, aangevuld met Roddy Stone (later frontman van de UK metal act Viking Skull) en David Bianchi (later een toonaangevende manager van acts als Charli XCX en Carl Barat).
Het derde Cubanate album "Barbarossa" (1996) borduurde voort op het industrial metal format en bracht de single "Joy" voort, alsmede live optredens met Gary Numan, Rammstein, The Sisters of Mercy en Front 242. Heal sloot vriendschap met Jean-Luc De Meyer van Front 242 en het duo bracht later twee side-project albums uit onder de naam C-Tec.
Tegen 1997 was Cubanate op zoek naar een nieuwe richting en een nieuw label en tekenden ze een contract by Wax Trax! voor, wat later zou blijken, hun laatste album tot nu. "Interference" (1998) bracht een nieuwe muzikale richting met sterke Drum and Bass invloeden. De band ging uit elkaar in 2000 maar kwam in september 2016 weer bij elkaar voor een optreden op het Cold Waves Festival in Chicago. En nu keren ze voor het eerst in bijna twintig jaar terug in het UK live circuit met optredens in Glasgow en Londen eind april. En ze zullen eind juli ook te zien zijn op het Terminus Impact Festival in Calgary, Canada.
"Brutalism" vertegenwoordigt een band die haar tijd zeker vooruit was. Vandaag de dag is fusie helemaal in en dat maakt het moeilijk te begrijpen waarom rock puristen zo woedend waren over de manier waarop Cubanate uit verschillende genres putte. En ze waren niet alleen invloedrijk, ze brachten ook de echte confronterende live aanpak terug na de saaie hair-bands uit de jaren 80.
Marc Heal's commentaar: "Als ik deze oude tracks nu geremasterd terughoor ben ik blij en verrast over hoe fris ze klinken. We hadden zo weinig tijd om ze op te nemen. Alles ging toen zo snel. Het is, nu EDM big corporate business is, vandaag gemakkelijk te vergeten hoe wild en anarchistisch die vroege techno scene was. Alles was mogelijk. En je moet ook niet vergeten dat het pas tien of twaalf jaar na punk was. Als je een 16-jarige punker was in 1978 dan was je nog steeds pas eind 20 toen al deze woeste raves plaatsvonden. Dus een heleboel mensen in de scene die wat ouder waren waren oude punkers en hielden die spirit nog steeds vast."
En over het "industrial goth/rock" etiket dat zo streng was in het midden van de jaren 90 zegt hij: "De hele "industrial" scene was anders in 1992. Fetish was nog geen mainstream. Voor Torture Garden en al die plekken waren industrial clubs de enige plaatsen waar je heen kon als je PVC of huishoudfolie wilde dragen. Maar ik denk ook dat Cubanate niet zou hebben gekund zonder de verdelging door de bands uit Seattle van dat vreselijke jaren 80 "rockist" ding. Zij maakten rock weer smerig en experimenteel en gedurende een bepaalde periode liep alles door elkaar. Dus hoewel we dankbaar waren dat Cubanate werd opgenomen door het Goth publiek zorgde dit eigenlijk ook voor een vervormde ontwikkeling van de band."
"Brutalism" samenvattend concludeert Heal: "Experimenteel zijn houdt in dat experimenten soms niet werken. Maar op "Brutalism" krijg je de momenten waarop het allemaal wel bij elkaar leek te komen."
Eerste UK live shows sinds 1999
28.04.17 GLASGOW Saint Luke's
30.04.17 LONDON O2 Academy Islington
Check 'Oxyacetylene' - gloednieuwe promo video hieronder!
gemaakt door E Gabriel Edvy/Blackswitch Labs
met live footage gefilmd in Chicago 24.09.16