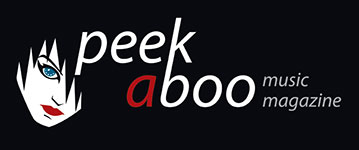 like this news item
---
LA SCALTRA releases first video single from the forthcoming album FREAKSHOW
16th of September 2017, 17:16
---
They have an affinity for horror movies and venerate Vampira, Morticia Addams and Lily Munster. They are dreamy, wicked, full of fantasy, mysterious and aloof. They are Aeleth Kaven (vocals, song-writing & composer) and Dae Widow (vocals), two banshees intent on sharing sorrow, pain and loneliness with their fabulously unique voices. Dae loves hope and East-Asian mysticism, Aeleth prefers the occult worships destructive Black Metal. The antithesis is their manifesto, inspiring their dissimilarity and shaping their youth. They recount the search for a particular place where injured souls find succour, tranquillity and where they can settle down. A place protected by darkness in which one can be anything one wishes to be and do as one pleases, indulging in one's hidden fantasies. And they discovered that darkness is not necessarily to be feared but can be in fact most extraordinarily beautiful indeed.

Enjoy their first single/video taken from the upcoming album Freakshow below!
---
Ze hebben een iets met horrorfilms en aanbidden Vampira, Morticia Addams en Lily Munster. Ze zijn dromerig, onvoorspelbaar, vol fantasie, mysterieus en gereserveerd. Ze zijn Aeleth Kaven (componist/zang)) en Dae Widow (zang), twee banshees die het plan hebben opgevat om hun verdriet, pijn en eenzaamheid te delen door middel van hun muziek en hun fantastische en unieke stemmen. Dae houdt van hoop en Oost-Aziatische mystiek, Aeleth verkiest meer het meer occulte en destructieve Black Metal te aanbidden. Deze tegenstelling is hun manifesto en hun inspiratie bron, hun verscheidenheid en de verschillende vorming die zij in hun jeugd meekregen. Zij vertellen over de zoektocht naar een plaats waar gewonde zielen zich kunnen nestelen en hulp en rust kunnen vinden. Een plek die door duisternis wordt beschermd, en waar men alles kan zijn wat men wil zijn, waar men doet wat men wil en verborgen fantasieën kan uitleven. Ze ontdekten dat duisternis niet noodzakelijkerwijs schrik hoeft aan te jagen, maar dat het ook buitengewoon mooi kan zijn.
Geniet van de video!