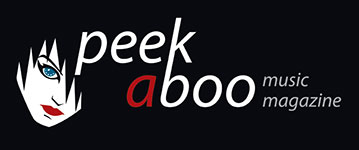 like this news item
---
---
Mauri is a DJ, producer, creator of performance art and audiovisual projects, promoter, journalist and remixer related to electronic music, some more, some less risky, in their different mutations, since 1986.
In 2017 he publishes his seventh album, Cyborgs (its debut on Nøvak), an ambitious sonorous work, in background and form, on what it means to be a cybernetic organism. The 'translation' of the term cyborg: "a creature composed of organic elements and cybernetic devices, generally with the intention of improving the capabilities of the organic part through the use of the technology".
"Cyborgs is an album in honour of all those people who have opened a path to the future, those people who have implanted something in their body that makes them live better, something that is already normal today and that opens a door to the future of humanity, where it will be discussed at a political level among transhumanists and the bioconservatives, that is, those who fight for humans to have a longer and better life, and those who opposeit.
Each track on the album has the title of a cyborg and the music tries to reflect what they have implanted in their body.
I wanted to make a different album than I had done so far. This album, at a musical level, is more in the wave of Sweep Generators than I did in 2015 in Kvitnu, a more experimental and noisy wave.
I try to use programs differently than most people use them. I do not use midi nor drum machines, sequencers and audio editors only. First of all, I create my own library of sounds with sounds made and recorded by me and then I use them with programs. The way to create each theme is different. For example, Eyeborg did it in 2014, and then I worked sequencing my own library of sounds, whereas Harbisson is a very short part of Eyeborg slowed to 65%, adding a sound that emulates a bass and some other sound. Cheney originally was an ode to Mika Vainio but in the end I retook it by the theme cyborg, adding sounds of bells and percussive sounds (the Vainio essence is evident). Cyborg Coding is a single sound passed through raspberry pi, programmatically encoded and sequenced. In Clapp mainly the sounds are made through a modular... and so I could explain each of the topics and how I did them".
Mauri / Harbisson (Cyborgs, 2017) from Nøvak on Vimeo.