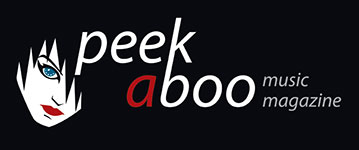 like this news item
---
Ono Scream... One of Antwerps best kept secrets? Check it out for yourself!
13th of April 2017, 17:19
---
Ono Scream, the solo project of Apparaat-frontman Bart Willems, has one foot proudly in the past but with the other one he takes a step forward. He eagerly uses the sounds of the gloomy eighties. You'll hear references to his childhood heroes (Fad Gadget, early Simple Minds, Bauhaus...) which are glued to modern influences like Soft Moon and Tropic Of Cancer but with a sharp, Ono Scream-like twist to them.
Ono Scream is Willems' very personal way of dealing with the past, while looking to the future. There is a light at the end of this tunnel. He's tried his hand at a myriad of musical styles, to wind up back at his true passion: synth-driven rock music, both old and new. With mesmerising keys, pounding bass-loops, wintry voice and a sporadic feminine touch, he immerses the listener in a melancholy but also riveting world.
Songs such as "Nations" and "This Endless Walking" resound with both the grandeur in a minor key and the anxious hope for the future of, say, The Cure and Killing Joke. Elsewhere we hear the fuzz of The Jesus & Mary Chain or the drones of Gary Numan. The familiarity of these retro sounds grabs you by the scruff of the neck and shows you exciting new places.
---
Nostalgie is een enorm krachtige emotie - het kan zeer verleidelijk zijn om je in foetushouding opgerold te laven aan de warme gloed van het verleden - maar tegelijkertijd is het dus ook gevaarlijk. Blijven hangen in een door een roze bril gekleurd tijdperk dat nooit bestaan heeft, werkt verlammend. Bekijk het dus liever eens door een donkere, zwarte bril. Ono Scream, het soloproject van Apparaat-frontman Bart Willems, staat met één been trots in het verleden, maar met het andere maakt het een stap voorwaarts. Bart Willems graait gretig in het geluid van de duistere jaren tachtig en je hoort referenties aan z'n jeugdhelden (Fad Gadget, early Simple Minds, Bauhaus,...) die vastgeketend worden aan moderne invloeden als Soft Moon en Tropic Of Cancer. Vervolgens geeft Ono Scream daar zijn eigen scherpe draai aan.

Ono Scream is Willems' zeer persoonlijke verwerking van het verleden en blik op de toekomst. Er is licht aan het einde van deze tunnel. Hij heeft heel wat muzikale waters doorzwommen om terug te komen bij z'n ware passie: synthgedreven rockmuziek van toen en nu. Met z'n bezwerende klavier, bonkende basloops, onderkoelde stem, met een sporadische vrouwelijke toets, dompelt hij je onder in een melancholische wereld waar het fijn toeven is.
In liedjes als "Nations" en "This Endless Walking" weerklinkt de grandeur in mineur en angstvallige hoop voor de toekomst van pakweg The Cure of Killing Joke. Elders heerst de fuzz van The Jesus & Mary Chain of de lijzigheid van Gary Numan. De vertrouwdheid van die retroklanken grijpt je bij je nekvel en voert je mee naar nieuwe oorden.