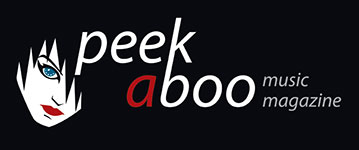 like this news item
---

Today, exactly 40 years ago, John Peel broadcast the first Peel Sessions, performed by Joy Division
14th of February 2019, 10:16
---
Today, exactly 40 years ago (14 February 1979) John Peel broadcast the first Peel Sessions, a studio live session performed and recorded by Joy Division at the BBC Maida Vale studios in London on January 31st, 1979.
Below the setlist of this recording & broadcast session.
Exercise One
Insight
She's Lost Control
Transmission
At the time of broadcasting, all performed songs were previously unreleased.
Later that same year, on 10th December, John Peel broadcast a second recording session by Joy Division
7 years later, in 1986, the first 'The Peel Sessions' EP, was released by Strange Fruit Records. The version of Transmission featured on this EP is one of the few recordings available where both Ian Curtis and Bernard Sumner played guitars at the same time.
The EP spent thirteen weeks on the UK Indie Chart, peaking at number 4.
The release of a second volume of the Joy Division Peel Sessions would follow in 1987.
Below you can listen to the original repeat transmission broadcasted by John Peel on 5th April.
---
Vandaag precies 40 jaar geleden (14 februari 1979) zond John Peel de eerste Peel Sessions uit, een live studio sessie uitgevoerd en opgenomen door Joy Division in de BBC Maida Vale studios in Londen op 31 januari 1979.
Onderstaand de setlist van deze opname sessie.
Exercise One
Insight
She's Lost Control
Transmission
Ten tijde van de uitzending waren alle uitgevoerde nummers nog niet uitgebracht.
Later dat jaar, op 10 december, zond John Peel een tweede opgenomen sessie van Joy Division uit.
7 Jaar later, in 1986, werd de eerste 'The Peel Sessions' EP uitgebracht door Strange Fruit Records. De versie van Transmission op deze EP is een van de weinige beschikbare opnames waarop zowel Ian Curtis als Bernard Sumner gelijktijdig gitaar spelen.
De EP stond dertien weken in de UK Indie Chart, met als hoogste notering plaats 4 op deze lijst.
Een tweede deel van de Joy Division Peel Sessions zou in 1987 worden uitgebracht.
Hieronder kun je luisteren naar het origineel transmission uitgezonden door John Peel op 5 april.