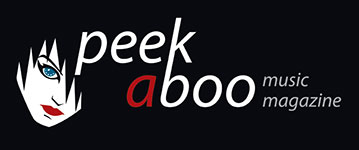 like this clip

---
JO QUAIL
Laurus (live 2013)
---
---
Jo Quail will perform at Black Easter Festival in Antwerp (26+27.03.2016)
'Laurus' - live concert performance filmed by Michael Fletcher in Dunsborough, WA, 18th January 2013. Finally this piece has a name! You can contact Mike through www.christianfletcher.com.au - please have a look at his stunning videography.
On Sunday April 21th 2019 JO QAUIL will perform at
Black Easter 2019
, Zappa, Antwerp(B).
Other artists performing at Black Easter are Clan of Xymox, Goethes Erben, Hackedepicciotto, Monica Richards, Your Life On Hold, Evi Vine, Daemonia Nymphe, The Breath Of Life & Sieben.
More info about Black Easter 2019
FACEBOOK EVENT
(27/01/2019)